The Importance of Reverse Logistics in Your Supply Chain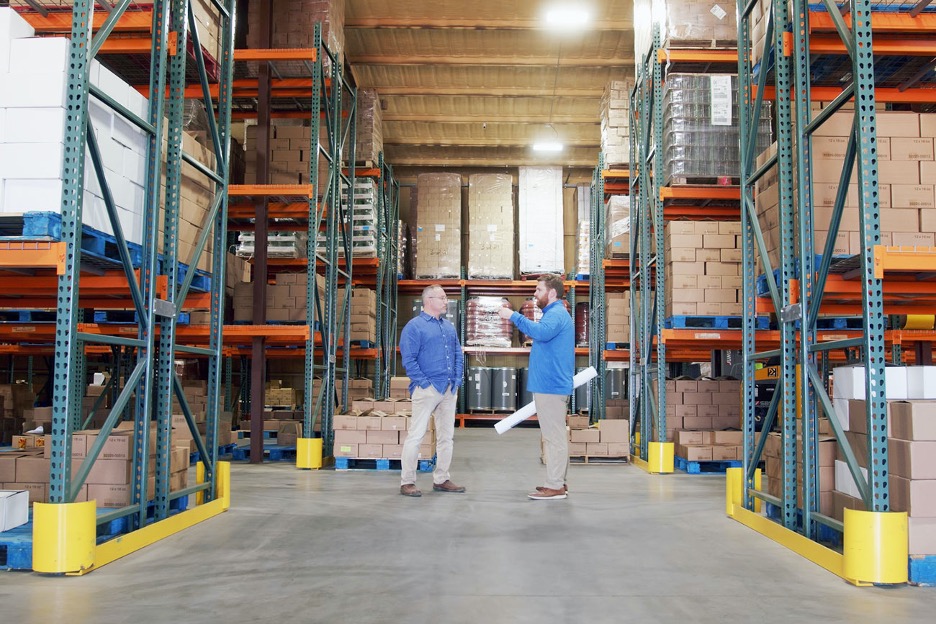 Was your material handling or distribution center operation ready for the e-commerce boom? Believe it or not, e-commerce started sometime in the early 1980s. In 1994, Amazon launched and e-commerce took another (giant) step forward. By 2018, e-commerce was raking in $513 billion and those are numbers that make people perk up. But it wasn't until 2020 that everybody in the material handling and associated industries really got serious about incorporating the newer e-commerce practices and procedures into their warehouse applications.
There are challenges across the board in our efforts to integrate, optimize and automate our warehouse systems to keep up. And one big challenge for many of us is how to capitalize on reverse logistics. Reverse logistics incorporates several different functions in the e-commerce cycle, including the dreaded returns from customer to warehouse and returns of unsold product to a manufacturer or distributor. Reverse logistics also includes taking advantage of new technology to recycle used materials into a new and usable form.
In a perfect material handling and DC warehouse world, every customer would be thrilled with every order and we'd never have to deal with returned products. On the distributor and manufacturer side, our customers would sell out of every piece and order more. But much to our chagrin, that's not the world we do business in – and many of us have committed some expensive mistakes while learning to deal with these realities. Some of us are still trying to master dealing with returns. So, let's take a look at the importance of reverse logistics in your supply chain.
What is Reverse Logistics?
It's the movement of goods back through the system that produced and shipped them. Let's say John Smith ordered a nice sofa through an online retailer. You already know the journey that couch is about to take, starting with the manufacturer. With supply chain issues such that they are, let's assume the furniture is already in the U.S. and sitting in a warehouse.
Once John places his order, that couch leaves its original warehouse and moves to your warehouse for customer delivery. You process it and put it on a delivery truck. It arrives at John's house, where John decides the color is all wrong for his living room and decides to return it. Up to this point, we've been talking about forward logistics.
Once the couch is back on the delivery truck on its way to your warehouse and back to its originating warehouse, we've entered the reverse logistics cycle. At each point along the way, the sofa must be handled, counted and prepared – just like it was when it was on its way to John's house. As you know, there is expense associated with every step along this route – and back.
And for you, once the sofa reaches your warehouse or distribution center, the proper procedures must be in place to put the furniture back into your inventory and issue a credit to John. At some point, it will leave on its trip back to its originating point and your inventory will need to be adjusted again. If you don't have the right warehouse reverse logistics in place, that sofa may come back to haunt you – and cost you actual bottom line dollars. Effectively managing returned products is at the heart of the reverse logistics challenge, but with the right material handling warehouse system, you can turn this around.
Some other pieces of reverse logistics include effectively turning a returned or damaged product into an item that can be resold or recycling the materials used in manufacturing the product (or packing it).
How to Master Reverse Logistics in Your Supply Chain
Just like with most material handling, DC and fulfillment center warehouses, optimizing operations begins at the beginning. There has to be a solid foundation to build success upon. This doesn't mean you won't be making adjustments to your procedures, because you will! But with the right foundation, having to make changes and upgrades becomes much easier. You won't have to start over.
Reverse logistics is just another piece in the overall warehouse management system – whether that's still you and your top employees or whether you've turned the majority of that function over to a "smart" cloud-based system. Let's dig into how reverse logistics should look in your maximized warehouse.
Organize Your Warehouse to Handle Returns
Hopefully, by now, most of us have already dedicated a space in the warehouse for returns. Your warehouse should already be optimized for successful operations and making sure your returns have a secure place where they can be counted and dealt with is necessary. Some experts recommend a 3-tier system where returns can be immediately categorized as needing to be returned to the manufacturer, needing to be restocked or needing to be recycled.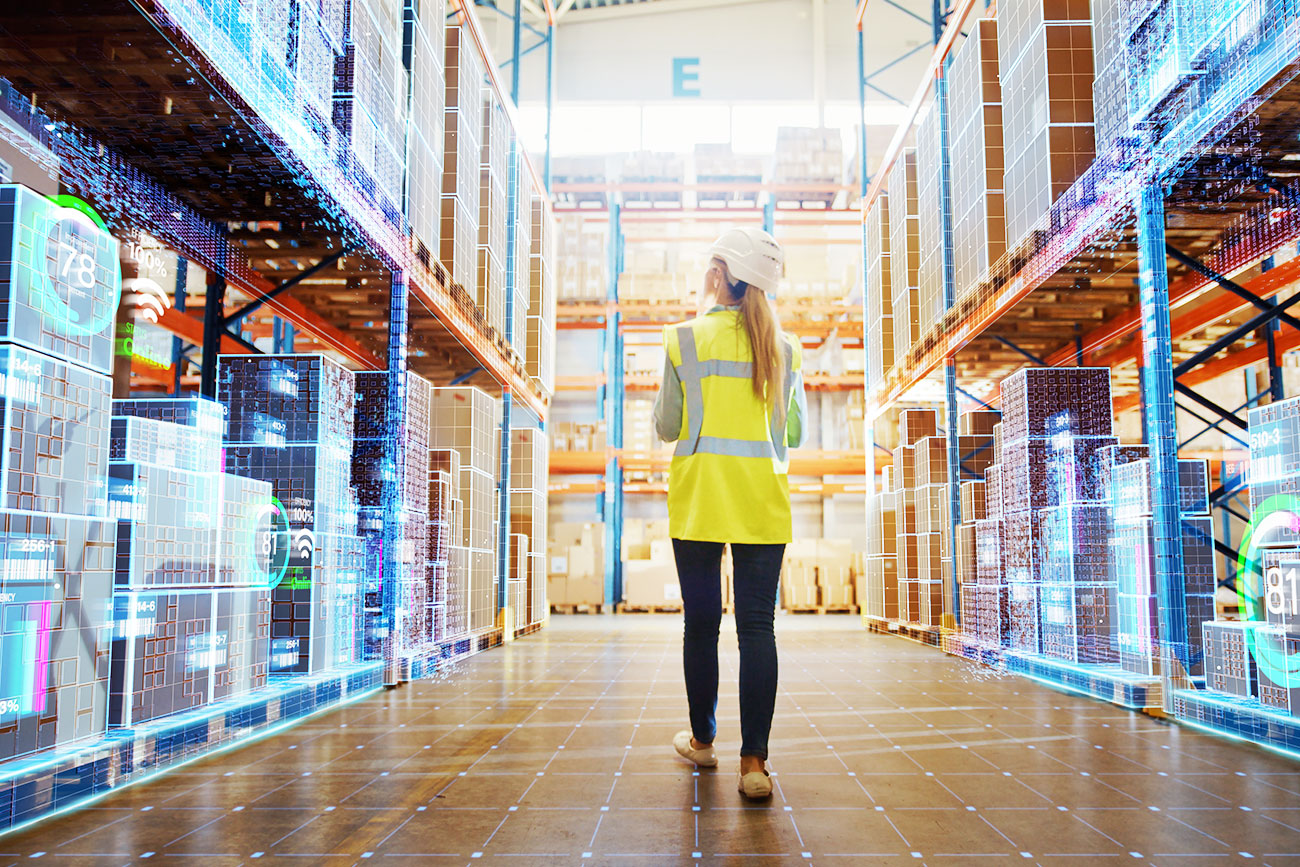 Consider the Addition of Warehouse Technology
Given that the material handling and DC warehouse industries have seen an inordinate amount of new technology and innovations, it's easy to get confused about what's available and even more importantly, what it will do for you and your unique situation! We talk a lot about warehouse management systems here because we are firm believers that the right WMS can work miracles in most warehouse applications. And since they come in a variety of shapes, sizes and costs, just about anyone can try one out for a small investment. And the right WMS can make handling all warehouse processes much easier.
But aside from incorporating a WMS, taking advantage of simple technology that allows your workers to handle returns more efficiently is a good step in the right direction. Optimizing and maximizing reverse logistics is the end game.
Find Affordable Ways to Improve Reverse Logistics in Your Warehouse
At 54 Intralogistics, we've put together a team of skilled warehouse professionals – all across the U.S. – who are passionate about helping you integrate successful solutions into your material handling and DC warehouse operations. Are you ready to discover your Maximum Operating Potential (MaxOP)? We offer a free consultation to help you move to the next level of material handling solutions – and master all aspects, including reverse logistics. Contact us today.