---
54 Intralogistics offers safety and protection to your loading and unloading dock areas. Dock levelers have introduced a new level of safety and security to loading docks in thousands of warehouses and distribution centers. Dock Seals and Shelters provide an effective barrier against the elements, keeping loading docks safe and efficient. And Restraints offer reliable automatic wheel security to virtually any truck or trailer configuration, assuring safe, efficient loading dock operations.
---
54 Intralogistics offers solutions for investing in proper dock equipment for your loading bay warehouse.
The needs for safety, efficiency and detailed data collection are transforming modern docks from mere openings to critical components of a company's success. To keep your dock functioning safely and smoothly, investment in proper dock equipment ensures efficiency and cost savings in the long run. We make sure you are getting a dock structure and equipment that meets tractor-trailers heights and widths and can accommodate forklift operators and delivery truck drivers.
Partnering with a manufacturer or supplier of quality equipment that uses best practices and offers high-performing safety components is key.
54 Intralogistics looks to manufacturers who feature a wide variety of durable, safe, and reliable material handling and dock equipment. Combining engineering teams we will contribute ideas for products with safety and improving dock functionality at your warehouse being the most important aspect. Some of the equipment we look for are dock levelers, lift truck restraints, seals, doors, touch controls, lift products, fans and industrial trucks.
When 54 Intralogistics designs innovative material handling and automated storage systems, we look at OSHA requirements to protect your investment and operators.
We guarantee you have safety barriers at your dock. OSHA states that any wall opening or hole with a drop more than four feet must have a barrier. This is a federal guideline that is enforced strictly, and we make sure your operation is compliant. A loading dock is a key component of a high-performing warehouse and is usually one of the busiest area no matter what industry.
We look for the highest quality aluminum or steel loading dock equipment that is built to last.
With your warehouse budget in mind, 54 Intralogistics will present a variety of solutions and systems for your dock structure and equipment. With the proper components, dock equipment can improve safety, functionality, and increase productivity.
What are the components used in loading dock equipment?
Dock plates are necessary in bridging height differences and can be used with hand carts or pallet jacks. Dock boards are used with forklifts and heavy-powered equipment. Hydraulic or mechanical dock levelers may be needed to bridge height differences. Yard ramps can turn any area on your property into a loading dock.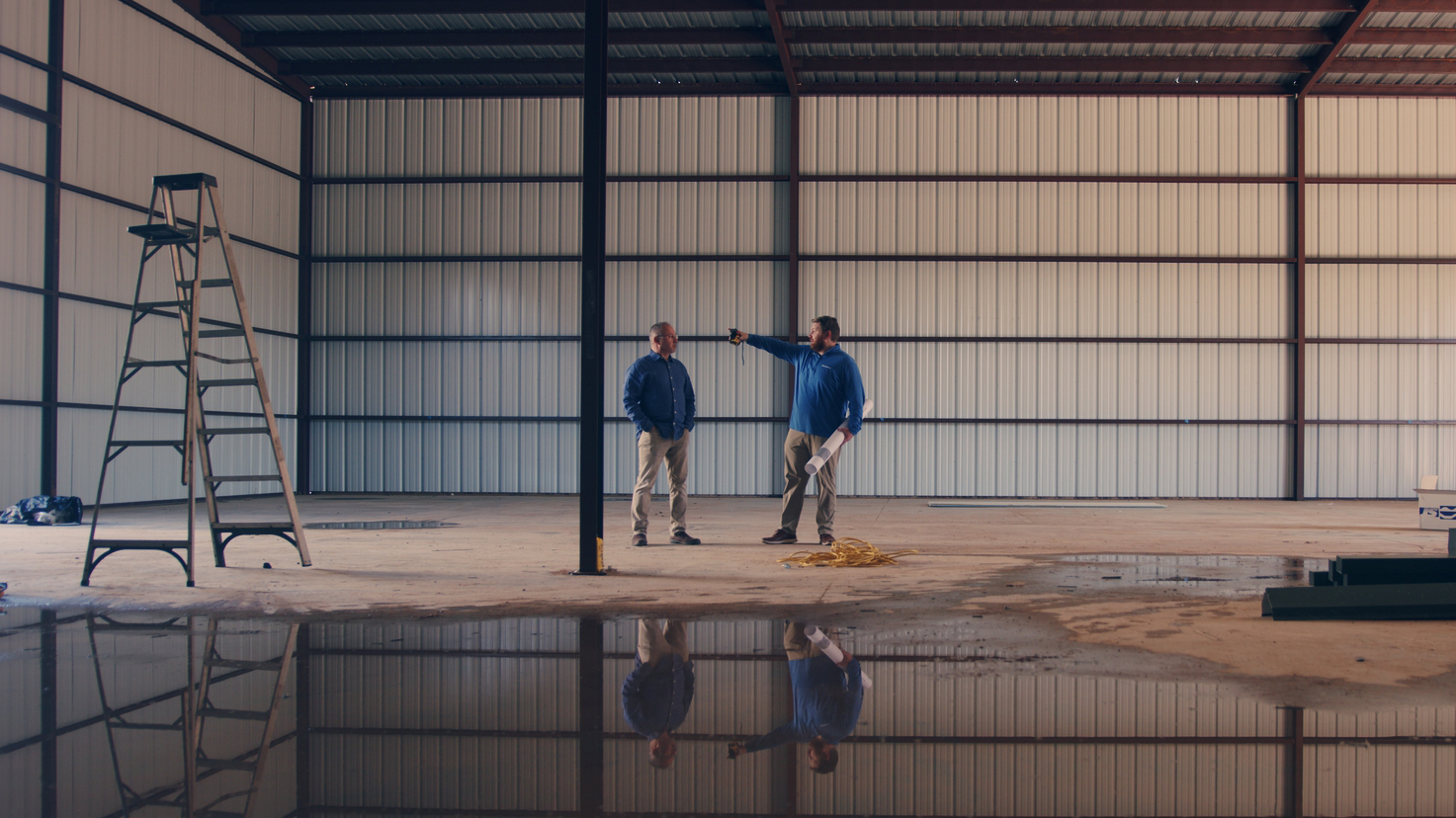 ---
Contact 54 Intralogistics for all your loading dock systems and equipment needs.
We supply the best dock equipment that will elevate your productivity and increase your bottom line. We collaborate with the best-of-the-best manufacturers to design a system that meets all your requirements. Your specific setup will be enhanced by the quality and performance of our designs and solutions.