---
Conveyor Systems Can Be Integrated With Automated Storage Systems
Conveyor systems have evolved over the years from basic belts to fully automated systems that can integrate with other equipment and systems within the warehouse such as an automated storage system. Many industries benefit from not only the faster flow of products in manufacturing but the faster flow of products that have been previously manufactured and stored in a system that has the ability for automated retrieval of the exact product needed in a timely fashion.
---
Pneumatic vs. mechanical conveying … which works best?
In some industries and in smaller operations, pneumatic conveying systems may work well. Today, though in a high-paced warehouse environment, automation is the way to go. Mechanical conveyors are integrated with robots, sensors, and other accessories for optimal performance. With automated warehouse conveyor systems, your facility will perform more efficiently, accurately, and consistently without increasing labor or maintenance costs.
54 Intralogistics will help you determine what conveyor system will work best in your warehouse.
There are a large number of conveyors being manufactured today. After careful analysis and partnering with you, we will suggest conveyors that will work best for your warehouse operation. The most recognized is a belt conveyor like the ones used in grocery store checkout counters. In warehouses they are much larger and can accommodate large products or cases. There are also power roller conveyors and gravity conveyors as well as flexible conveyors and accumulation conveyors. Some operations use portable conveyors if needed. Some other types of conveyors are incline, pallet, sortation, pipe handling, spiral, overhead, modular and extendable loading conveyors. We can advise the usage for each and how they would fit within your automated warehouse configuration.
Advantages of warehouse conveyor systems.
Warehouse conveyor systems are best suited for warehouses that handle a high volume of products, particularly those that use zone-based or pick-and-pass picking methodologies. For orders that require picks from multiple zones, conveyors can transport goods from zone to zone, allowing associates to travel freely without physically transporting inventory with them throughout the picking route. They are also well-suited for moving heavy inventory. 54 Intralogistics can help you decide if conveyor systems will be flexible enough to automate your warehouse operation. We can be sure you have enough space to accommodate a conveyor system. Also important is the need for a backup system in case of process failures.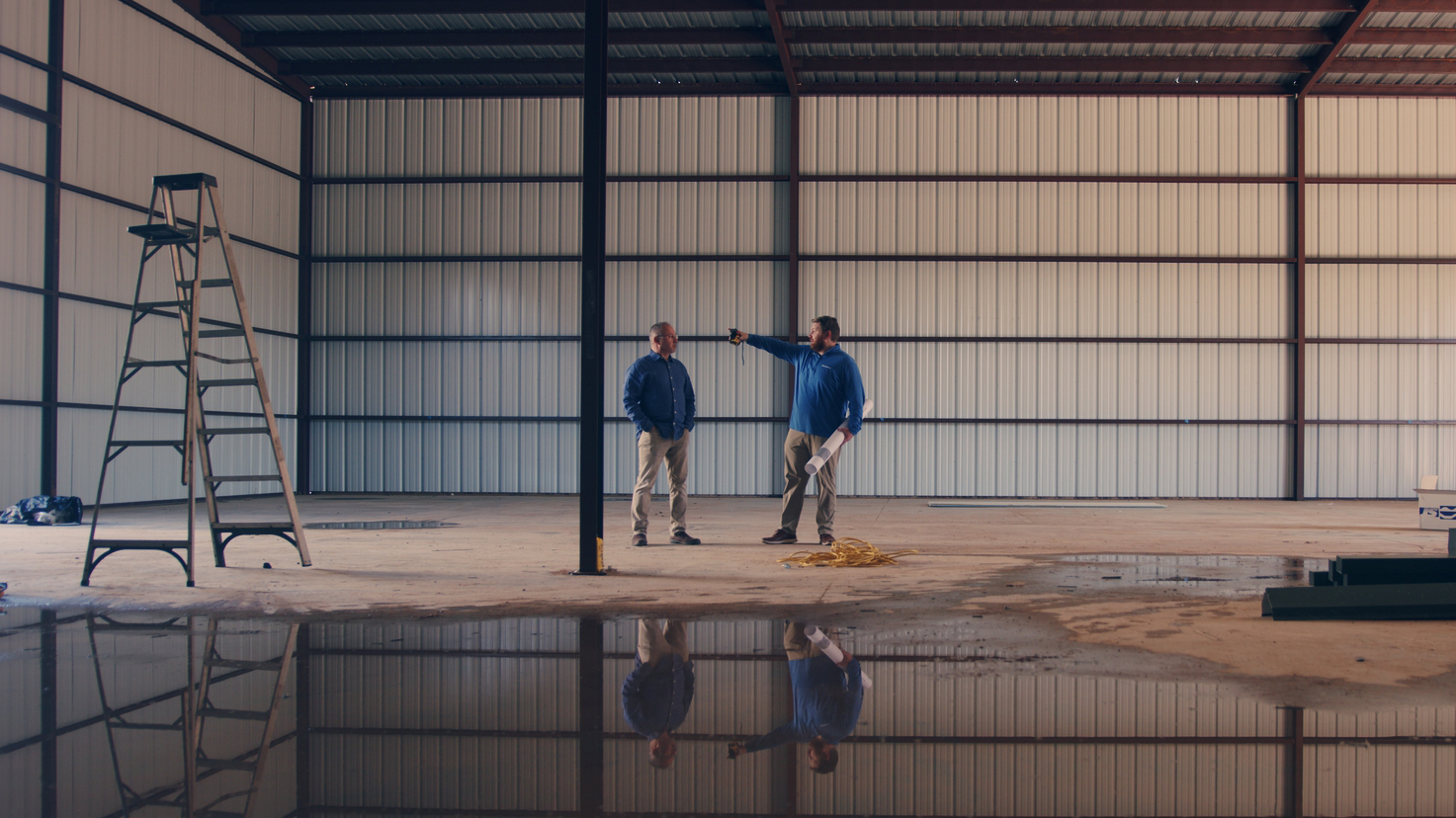 ---
Contact 54 Intralogistics for solutions regarding using conveyor systems within your warehouse optimization plans.