---
54 Intralogistics provides turnkey solutions that deliver total optimization, utilization and maximum ROI of every square foot of warehouse space, manufacturing plant or business facility.
It takes a professional integration of equipment, warehouse products and technology to streamline efficiency and maximize productivity.
The 54 Intralogistics team of professionals can assist in needs analysis, planning, CAD design, engineering, product/equipment procurement, installation as well as ongoing service and maintenance.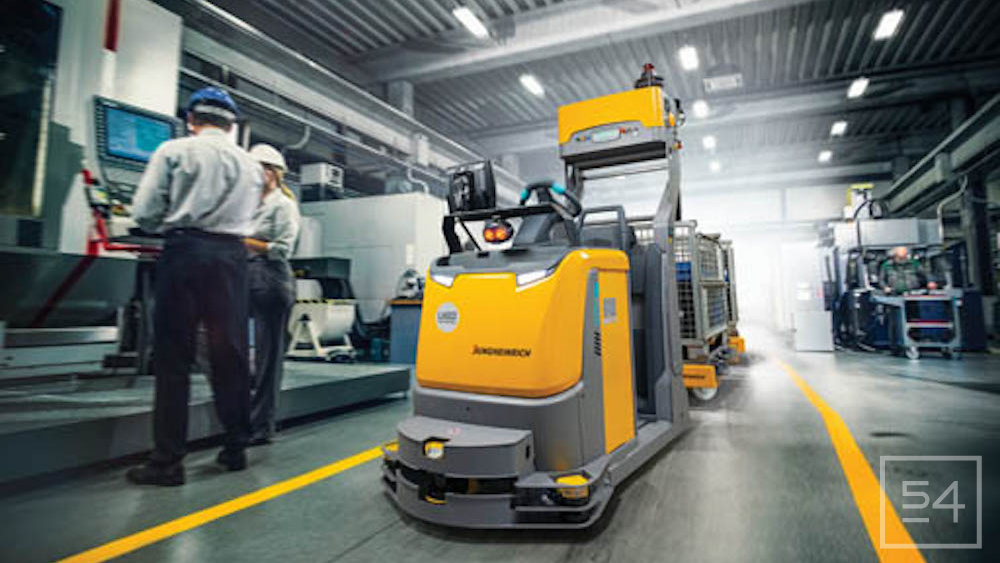 Powered Equipment
Smart Lift Trucks
Order Picking Solutions
Automated Storage & Retrieval Systems
Conveyor Systems & Sortation
Automated Guided Vehicles (AGVs) & Robotics
Vertical Lift Systems & Carousels
Turret Trucks & Reach Trucks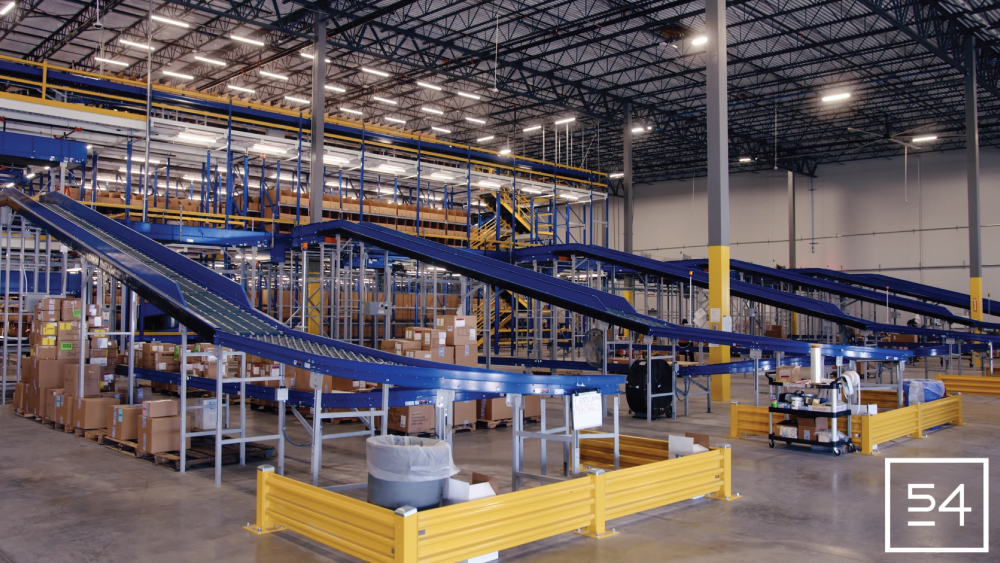 Warehouse Products
Pallet Rack Systems
Shelving and Lockers
Mezzanines & Modular Offices
Dock & Safety Solutions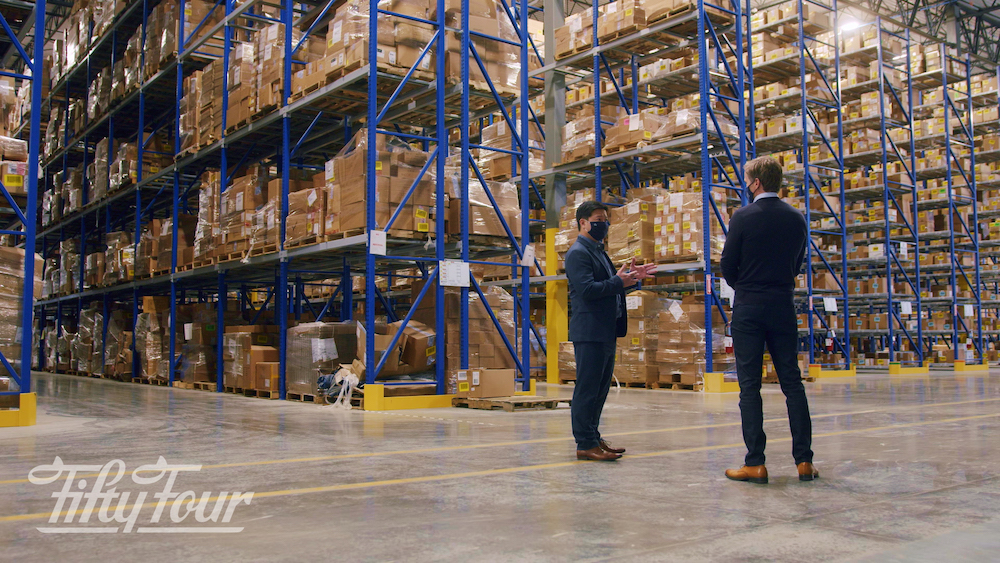 Services
Consultation & Analysis
System Design & Engineering
Systems Integration & Automation Consultation
Warehouse Management Software
Fleet Management & Telemetrics
Project Management & Maintenance

---
Design a new intralogistics program or supplement your current warehouse.
Our team is committed to helping our customers with all of their intralogistics challenges.
---
Any company can sell warehouse equipment...
54 offers something different
54 Intralogistics helps you discover your "MaxOP". That's your business' Maximum Operating Potential. Then, we can design, equip, and install a custom solution on time and within your budget. Whether it's a massive custom turnkey project with complex requirements — or an individual product purchase we are here to help.
We are here to transform your business.
It all begins inside your warehouse.