---
Top-of-the-Line Shelving That Is Cost Effective
A basic need for a storage warehouse or a distribution facility is shelving. As with pallet rack systems, the shelves that hold the products must be high-quality and durable. There are many manufactured types to research and determine what best suits your operation. 54 Intralogistics can partner with you to select the best quality and cost-effective shelving manufacturer whose products provide easy access and sturdy components for safe working conditions.
---
54 Intralogistics negotiates the most innovative and cost-efficient shelving products with providers that have proven track records of success in supplying high-quality shelving.
Warehouse shelving provided by reputable manufacturers and third-party vendors comes in a variety of heights, widths, styles and colors. Most have large shelf capacities and 54 Intralogistics will ensure what is selected is the best for your storage requirements. We can determine if traditional, rivet type or pass-thru models of shelving will work best in your warehouse as a component of the pallet rack system.
Some of the best and most popular types of shelving available in today's marketplace.
Any type of warehouse, manufacturing plants or other facilities utilize industrial steel shelving built to specific needs. In designing an efficient and productive storage space 54 Intralogistics will use quality shelving systems that are durable and cost effective. Even though the appearance is not a top priority, many shelving units add to the overall look of product organization in consistent components.
What types of shelving systems contribute to the productivity and safety of an automated warehouse configuration?
When you need durable shelving for lighter to medium manual stacking designs, rivet boltless shelving makes assembly and reconfiguration simple due to easy adaptation to most storage configurations that need easy and quick access. Additional levels can be added as the product or inventory demands increase. Another strong and stable shelving unit is called a pass-thru since inventory is accessible from multiple sides.
Top-quality shelving manufacturers are contracted by 54 Intralogistics in implementing warehouse designs.
If warehouse functions call for loading medium to heavy loads by hand, widespan shelving is ideal for storing smaller quantities of different product types. Accessed on foot at floor level, this type of shelving works best. Or you can add stairs and upper walkways to expand for additional levels of storage. Metal shelving might also be a good option for your facility in that it lasts longer and is extremely durable for all warehouse environments. It stores and endures heavy loads easily.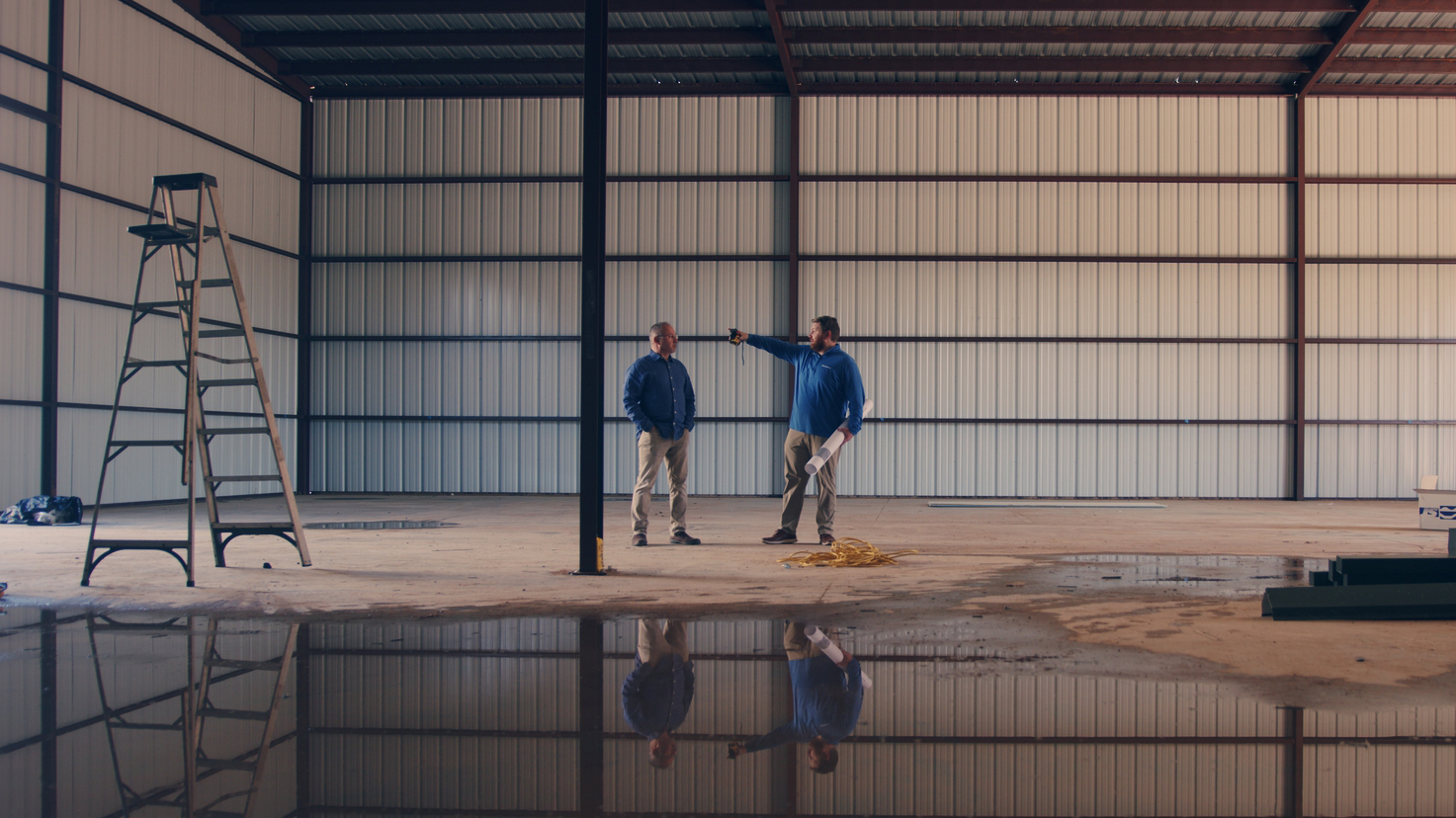 ---
Contact 54 Intralogistics today for all your shelving needs for warehouse optimization.
Whether you are investing in new shelving or replacing worn-out components, we can make a difference in partnering with you in selecting exactly what your warehouse or facility needs. Shelving is one of the many aspects of designing and implementing automated storage systems and warehouse optimization in which our specialists excel. Let us share that expertise and expansive knowledge with you to create the best possible warehouse operation for any industry.