---
Turret and Reach Trucks are an Integral Component of Warehouse Automation
Traditional dock to stock warehouse environments productivity can be hampered with a traditional forklift. But turret and reach lifts trucks are ideal for warehouse automation because they eliminate double handling and increase productivity. They are a reliable and cost-effective solution for a variety of applications including retail operations, general warehousing and storage.
---
Swing reach turret trucks can greatly increase pallet capacity.
Most engineered turret trucks will increase storage capacity within the same amount of floor space, at increased cost savings. Designed to understand space constraints, the swing reach turret truck can be made-to-order to move loads quickly and efficiently to enable operators to work smarter. Installed with telemetrics for fleet management, warehouse optimization will result.
Material handling technology and automated storage systems are where 54 Intralogistics excels.
Once we partner with you to design and implement the right integrated solution for your warehouse operation, we select the systems and equipment that will enhance productivity, safety and efficiency. With knowledge of all types of high-quality equipment available and their capabilities, we will assist in determining whether you need a turret or reach truck or another forklift style. Automation is the key to increasing the bottom line.
OSHA defines several forklift classifications.
The following are the most used types of equipment in a warehouse or fulfillment facility. Class I includes electric motor rider trucks. Electric motor narrow aisle trucks, reach trucks, and order pickers are classified as Class II. Class III designation goes to electric pallet jacks, electric motor hand trucks or hand/rider trucks.
Fleet management systems are important for warehouse optimization.
54 Intralogistics develops and utilizes the best-in-class and cost effective fleet management for all forklifts, trucks, material handling systems, and other warehouse equipment. With technology and telemetrics installed in warehouse components, usage is reported and issues can be quickly fixed so that warehouse operations do not shut down. Extremely important to your customers, suppliers, management and workers we can install systems that do not fail. Ongoing training and maintenance is important for seamless operations.
54 Intralogistics will research and employ the best trucks and forklifts in the industry.
Turret trucks and reach trucks now feature the latest technology that can adapt to any warehouse design. With operator comfort and safety in mind, these trucks offer stability and productivity. Once again, versatility is key in equipping a warehouse. A reach truck is smaller than a typical forklift and functions well in a smaller floor space. Many manufacturers can build trucks for unique material handling. Customization and a long run period can increase the productivity of the truck as well as the bottom line.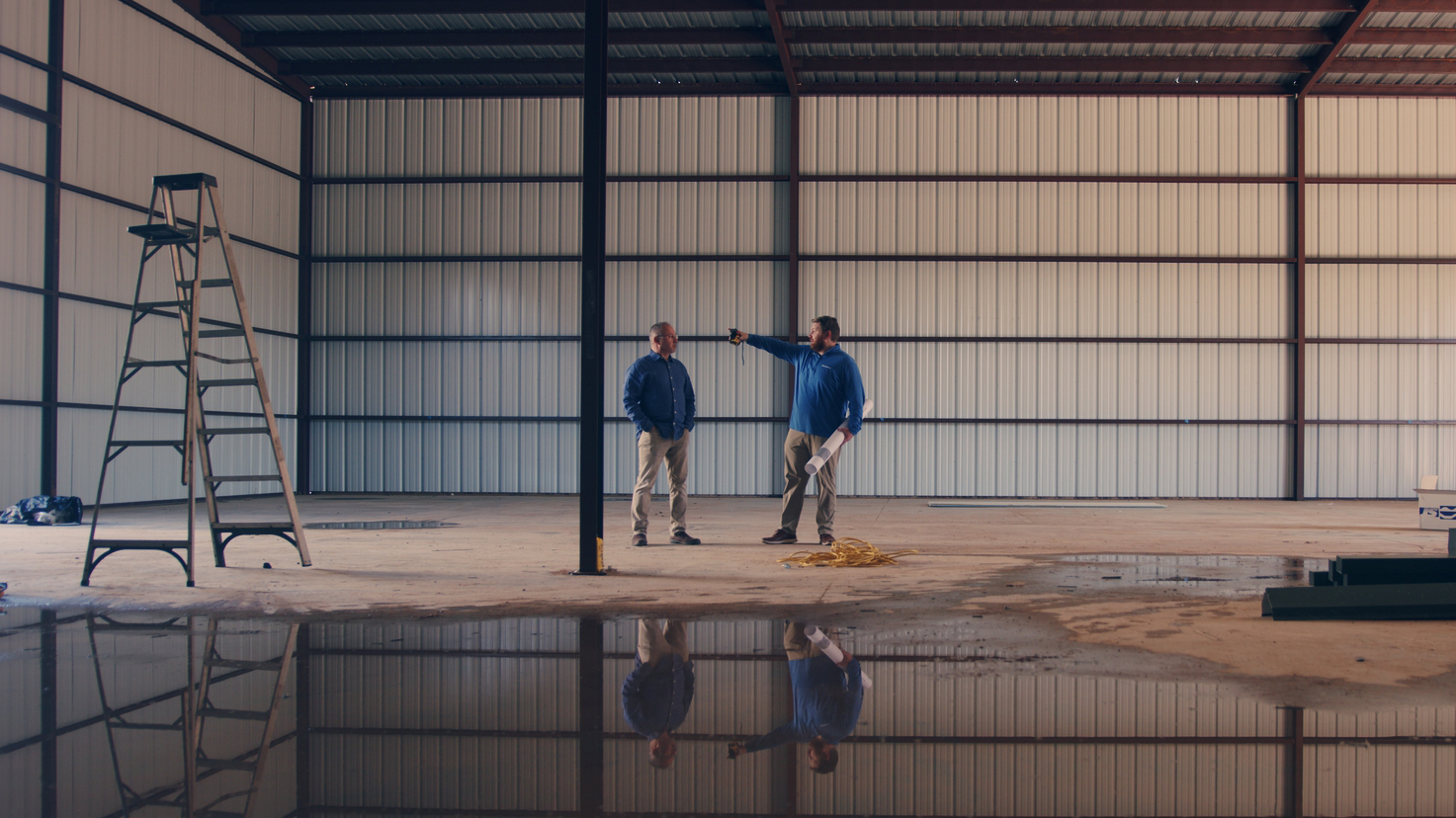 ---
Contact 54 Intralogistics when contemplating refurbishing your existing warehouse or designing a new-build. We will help you make the right decisions!