---
Order Picking Solutions For Warehouse Optimization
When it comes to picking stock with an order picker, the goal is productivity. Order picking solutions are needed in applications related to warehousing and distribution, retail stores and pick, pack ship operations. When operators are handing materials in an extremely elevated, space-constrained environment, the order picking optimization solution needs to include intelligent, flexible automation so safety and productivity are achieved.
---
Digital transformation in warehouse operations enhances decision-making, improves operations and reduces costs.
After analysis of your warehouse operation, 54 Intralogistics will determine if zone picking is the right solution for fulfilling orders. In a large warehouse, compiling orders that contain multiple components, the zone picking can reduce walk times for pickers or reduce movement of a smart truck. Bin transfers from one area to another. Another method is discrete picking that would work in a warehouse with a smaller team fulfilling less complex customer orders. Though it may take more time in the pick area, it reduces the number of touches, therefore eliminating issues with the shipments.
What are other types of order picking?
Batch/multi-order picking can streamline order fulfillment, especially for e-commerce businesses with regular ordering trends. Cluster picking ensures efficiency and involves a single picker compiling multiple orders at a time. 54 Intralogistics will integrate special technologies and resources to make it successful in your warehouse. This could include automated equipment and voice solutions. Wave picking is a good method for a wide variety of inventory. The strategy calls for assessing orders to maximize shipping and picking by having waves of orders prioritized by importance. In some cases, we can suggest a combination of two or more order picking systems or methods.
54 Intralogistics will assist in selecting the best order picking forklift for your warehouse.
Taking the forklift operator to various racks to pick orders for fulfillment is the main objective of an order picker. Used in the appropriate setting, order picker forklifts will increase efficiency. Whether they are utilized in order fulfillment applications or to move products from or between shelving, the order picker forklift can effectively navigate in narrow aisles if needed. Sometimes order pickers are a better option than a traditional forklift. Our consultants will offer suggestions based on your warehouse configurations and use of racking and equipment to streamline work processes.
What components are needed for order pickers?
Depending on the manufacturer, order pickers are typically electric and run on rechargeable batteries. They can be manually steered or guided electronically. Some are mechanically guided with fittings on both sides of the warehouse aisle floors. Guidance systems can be very effective when used in the proper warehouse setting. They can reduce operators damaging the racking or forklift. 54 Intralogistics specialists will analyze the warehouse operations to determine what is the best strategy for implementing order picking forklifts.
Significantly increase productivity when incorporating an automated order picker.
54 Intralogistics collaborates with manufacturers and suppliers to provide the best quality equipment and service for any type of warehouse facility. Innovative material handling along with the best technology provides us the opportunity to upgrade your warehouse optimization. Workers can do work faster, easier and more accurately by decreasing walking time and increasing ergonomics and health safety. These aspects can also assist with worker recruiting and retention.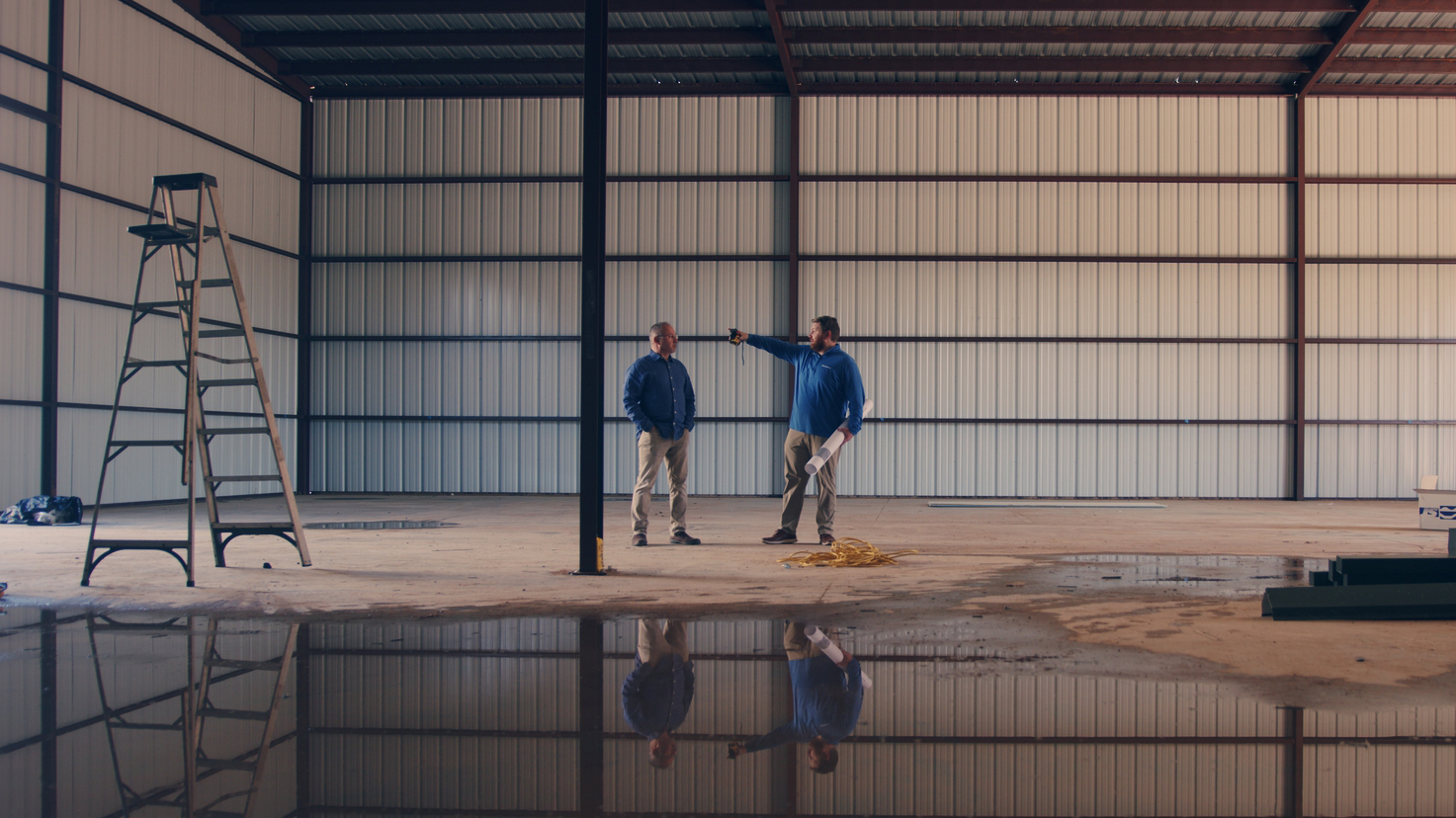 ---
54 Intralogistics' full range of solutions and services will connect all components in material handling technology and automated storage systems so that you have a seamless operating system. Contact us today!