---
Modular Offices Are Installed Quickly
Modular in-plant office systems offer many benefits to traditional construction. Reduced costs, faster turnaround and customization are just a few of the many benefits. The "modular office" concept, offers everything from a simple 2-wall receiving supervisors office to complete one or two story "clean room" facility for your warehouse or office area. The modular concept allows quick installation, the ability to relocate within your facility or move to another location without a lot of effort. Since these structures are "mobile" you may see quicker depreciation than with stick-built construction.
---
Benefits of modular offices in automated warehouses are many.
54 Intralogistics assists with decisions regarding constructing offices within the warehouse or installing modular office systems. We research the latest designs and systems of each manufacturer of modular offices to ensure we offer the best possible solution for your office needs. If a time comes when you redesign the layout of your warehouse, modifying a modular office for the new layout is easy to accomplish. Modular offices can be made to accommodate one or many employees either by expanding the width of the system or adding a second level if the warehouse allows.
Enjoy a quiet and comfortable workspace with modular offices.
Most usually the goal is to enjoy a quiet, clean and comfortable workspace outside the main warehouse floor. Modular office systems can reduce the noise from heavy equipment on the warehouse floor by including insulation and materials to combat noise pollution. Security features can be installed and temperatures kept at a comfortable level with HVAC units.
Many manufacturers offer a variety of modular office systems.
54 Intralogistics will contract with the most qualified suppliers to create the best solution for your warehouse office. We offer modular systems for exterior buildings, gate houses, guard booths, operator booths and equipment shelters. These modular structures tend to be more cost-efficient and cause less down time in a busy warehouse or on property outside the warehouse. Most prefabricated structures are made from durable materials that do not have to be replaced. They can withstand harsh weather conditions and don't need painting and are rust-resistant. The walls are heavy duty and can include sliding or swing doors.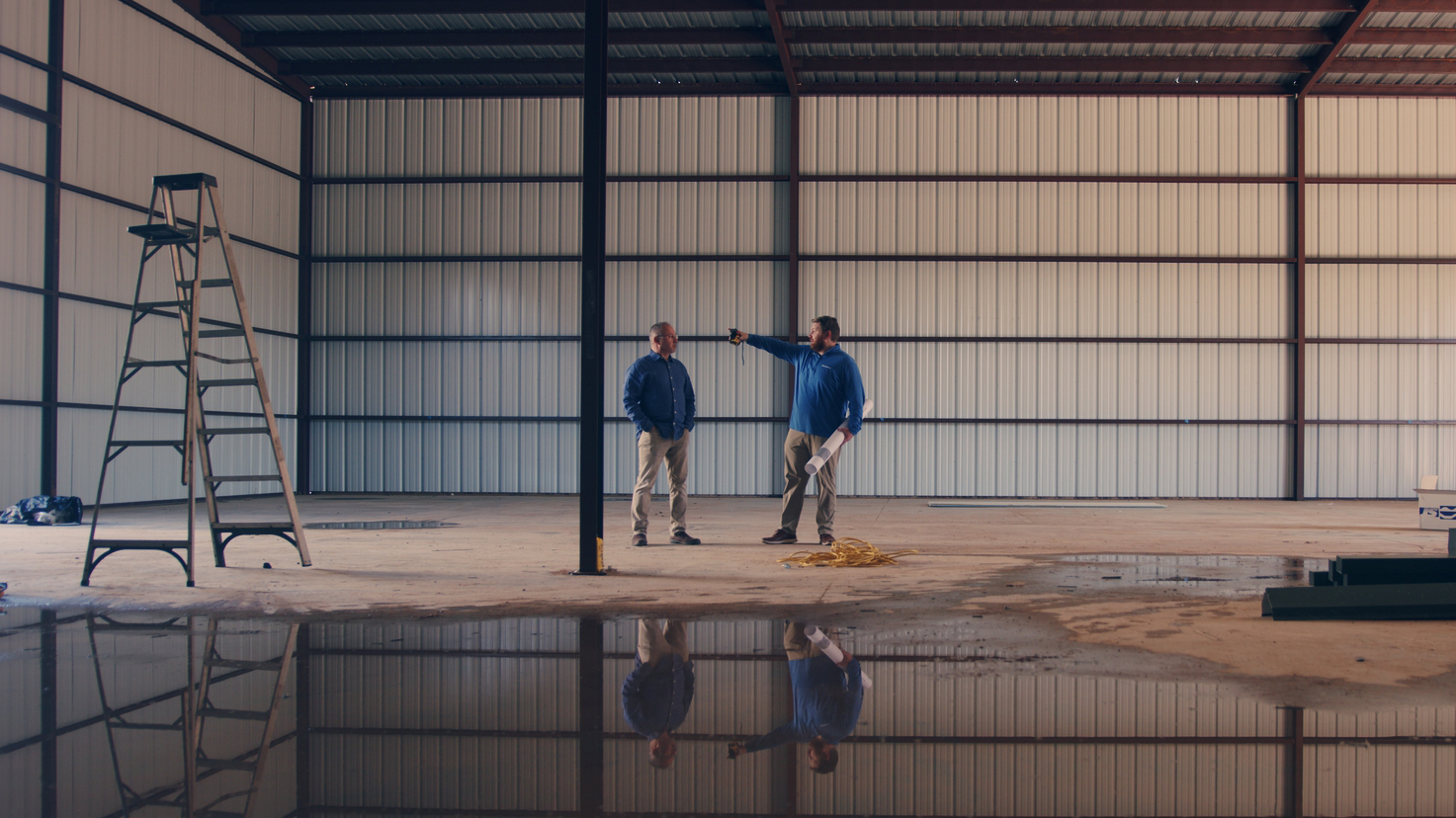 ---
Contact 54 Intralogistics to complete your warehouse automation redesign or new build.
We recommend when approbate modular offices because of the ease of installation and the cost-savings. Your warehouse office can reflect the professionalism and capabilities of your specialists by enhancing features such as faux stone and wood veneers or masonry brick veneers that will also withstand heavy usage through productive optimization of your operation.