5 Tips for Improving Warehouse Efficiency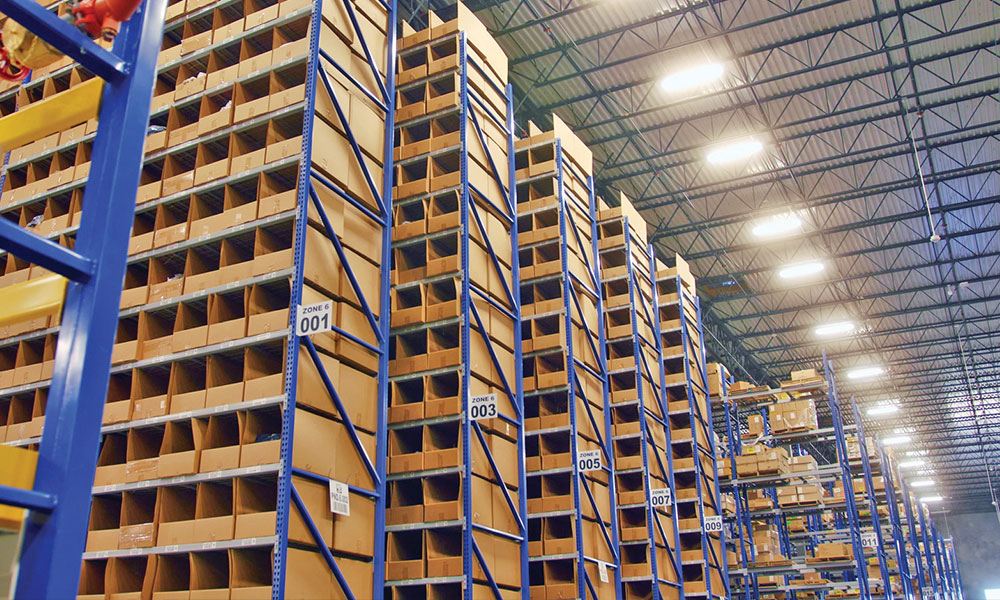 Efficiency: The ability to successfully complete a task without an undue waste of time, energy, money and energy.
It's the goal of every person in the material handling and distribution center warehouse industry. We spend inordinate amounts of time dreaming of new ways to increase our efficiency. For those who want to succeed in this arena, achieving max efficiency is our main goal.
What exactly does maximum efficiency look like to us? It looks like:
Supersonic throughput
Zero errors
Complete organization
No damage
Perfect staffing
Are these things really within our reach? Since we constantly strive to achieve these goals in warehouse efficiency, what are some of the practices we can do right now to get us closer? Let's take a look at 5 tips for improving warehouse efficiency.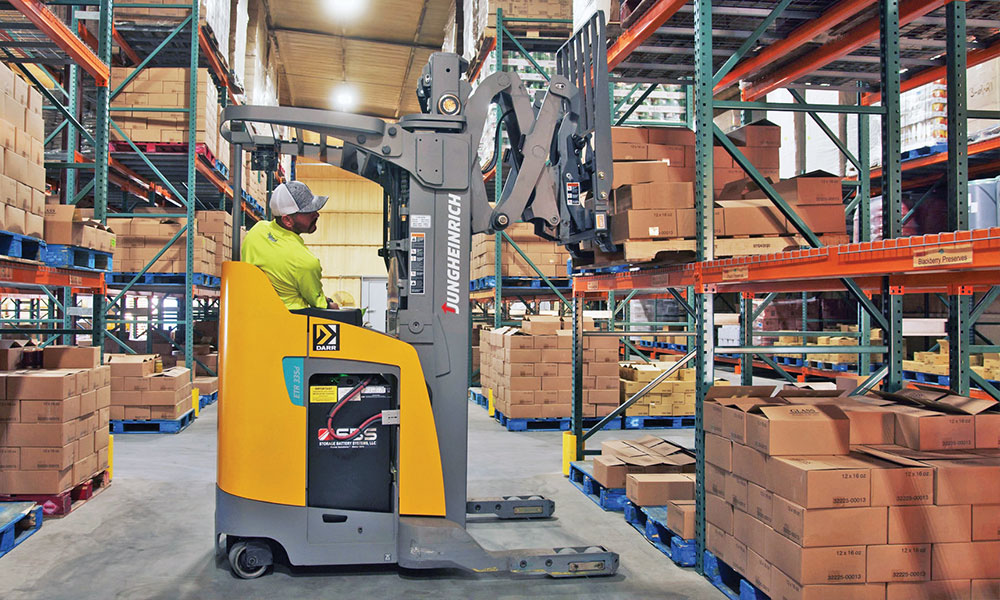 1. Organize, Organize, Organize
None of these goals in efficiency are doable without first defining what organization means in your material handling or DC warehouse. You'll never achieve efficient operations if your warehouse suffers from an unclear and obtuse method of getting from A to Z. Your warehouse has to be able to handle a multitude of functions every minute, including shipping, receiving, stocking and picking and more.
When you started this business, you might have had a clear vision of what your warehouse should look like when it was working under maximum operating conditions. Over the years, maybe your business has shifted to the right or to the left to keep up with current demands and e-commerce. Maybe along the way, all that clear vision went out the window as you scrambled to keep up with changing conditions (hello pandemic) and workforce shortages. It could be that you are now flying by the seat of your pants and your material handling or DC warehouse has become an unorganized and hard-to-manage place.
It's not easy to reorganize and restructure your warehouse, but it is simple. You start with small steps and get some warehouse organization experts to help you get back on track.
2. Maximize Your Space
If you aren't organized and you've experienced some major growth recently thanks to the boon in e-commerce, you may not be making the best choices for maximizing your space. Real estate is expensive and can be hard to find, so a lot of decision makers are finding ways to maximize their existing space by going up instead of going out. Let's talk about what that looks like.
Going up? If you aren't looking at how to extend your racking vertically, then you aren't thinking about maximizing your space. With today's innovations in storage solutions and warehouse equipment designed to work in narrow spaces, going vertical is right at your fingertips.
Mezzanine anyone? There are many storage solutions out there that can be introduced fairly inexpensively and that will solve a variety of issues. Mezzanines are one way to introduce a new level into your warehouse – a second story – for creating space under and above.
Be creative. Is anything happening over your dock doors? Did you know that's a prime area that gets neglected when people look for new storage spaces in their warehouse. It's not the only one. With the right kind of storage solutions and expert help, you can find places you never dreamed up to create new space.
These are just a few places where you can take advantage of already-existing space in your warehouse that's not being utilized to its best use.
3. Keep it Mean and Lean
Well, you don't have to be mean, but when you make sure your inventory stays lean, you'll be ahead of the game. What does that mean? It means learning what is moving in and out and what's hanging around. If you have product that isn't moving, you need to get rid of it and make room for more of what's popular. Sometimes these decisions can be tough, but in the long run, freeing up more space will help you make the most out of your material handling or DC warehouse.
We've all been prone to stocking up on things (hello toilet paper), especially in recent years, but keeping a "safety" stock isn't doing you any favors. Out with the old, in with the new.
4. Establish Picking and Packing Routines
For a lot of us, the picking and packing function seems to take up an extraordinary amount of time in the warehouse. If you aren't organized, you can take that up a couple of notches as employees spend time hunting for certain items that either aren't where they should be, or in the worst case scenario, don't have an assigned place and could be anywhere.
Implementing a warehouse management system can go a long way to getting and keeping your warehouse organized, where everything has a place and everything is in its place. Other ways to tackle these obstacles to fast throughput include making a warehouse plan for where certain SKUs live and not deviating from that plan or even looking into some robotics to help.
Additionally, making smart equipment purchases as you move forward is recommended. If your warehouse is moving towards narrow aisle solutions and vertical storage, start replacing your forklifts with pickers and stackers that are made for these conditions.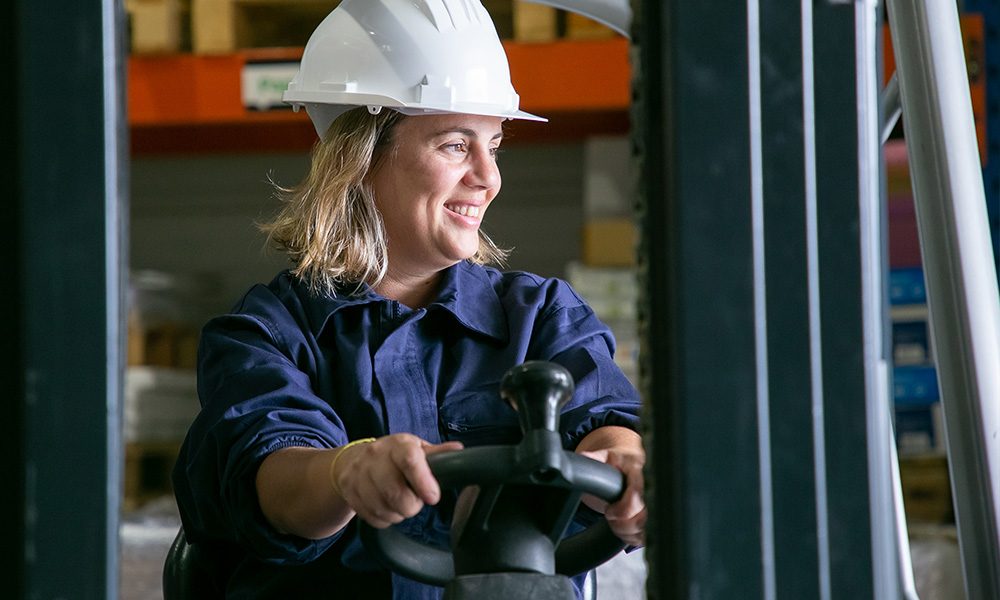 5. The Workforce Elephant
Let's talk about the elephant in the room: getting and keeping a good, hard-working, conscientious workforce without breaking the bank to lure these unicorns away from your nearest competitor. Have you heard of employee incentives? You don't necessarily have to pay the highest rate around – not if your employees know that their hard work and attention to detail will be noticed and rewarded.
A simple incentive (money, not a ham) can spur an employee to be more meticulous in meeting your target goals.
Find Help to Improve Your Warehouse Efficiency
We've spoken some about maximum operations here. With these five tips, you've learned how to get a good start on improving efficiency but there's much more available to you. Sure, you can go the library and check out a book on maximizing your warehouse for efficiency and productivity. You can also take advantage of a free consultation with one of our warehouse optimization experts. At 54 Intralogistics, our specialty is achieving MaxOP – maximum operating potential. We'll come to you and help you get started on a new path to efficiency and productivity.