The Vertical Storage Concept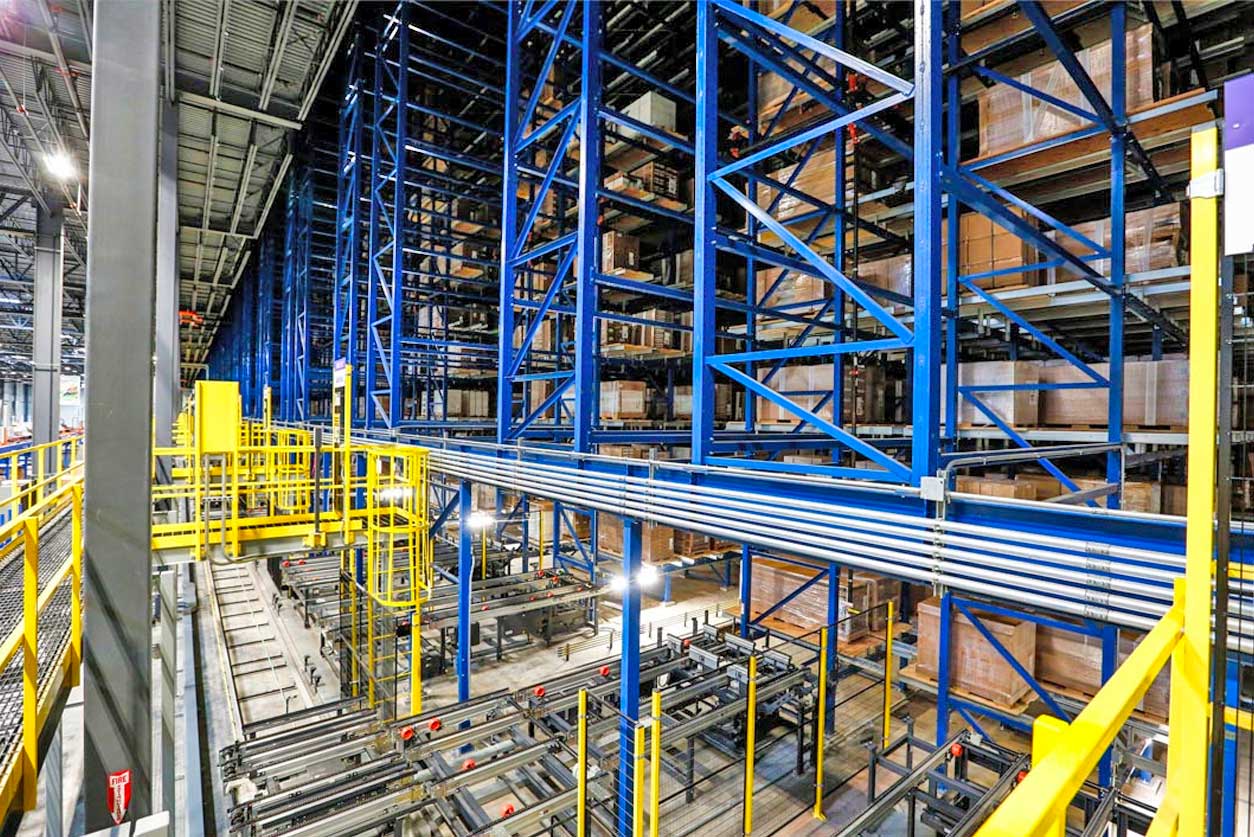 They say necessity is the mother of invention and it seems that every time there is a new need, somebody will come along with an invention to answer that need. So it is with the material handling and DC warehouse industry's need to find vertical storage solutions. As property became more expensive and harder to find, the material handling world began devising ways to make use of previously unused space by going up. Along the way, as we built upon these vertical storage solutions, we found designing and manufacturing companies devising narrow aisle solutions and new ways to make use of existing racking and storage components. Along with these new technology solutions comes innovative ways to pick and store efficiently and productively in the vertical model.
Every material handling and DC warehouse manager dreams of optimizing their space in a way that integrates some existing or new systems with some level of automation to help them manage the smooth flow of products. Achieving this – or even working towards it – is called intralogistics. We like to call it MaxOPs – the maximum operating potential of your material handling or DC warehouse.
So, whether you are upgrading your current warehouse or starting from the ground up, there are new and innovative ways to put speed and profitability into your core business. One of those groundbreaking new techniques involves marrying vertical storage and automation.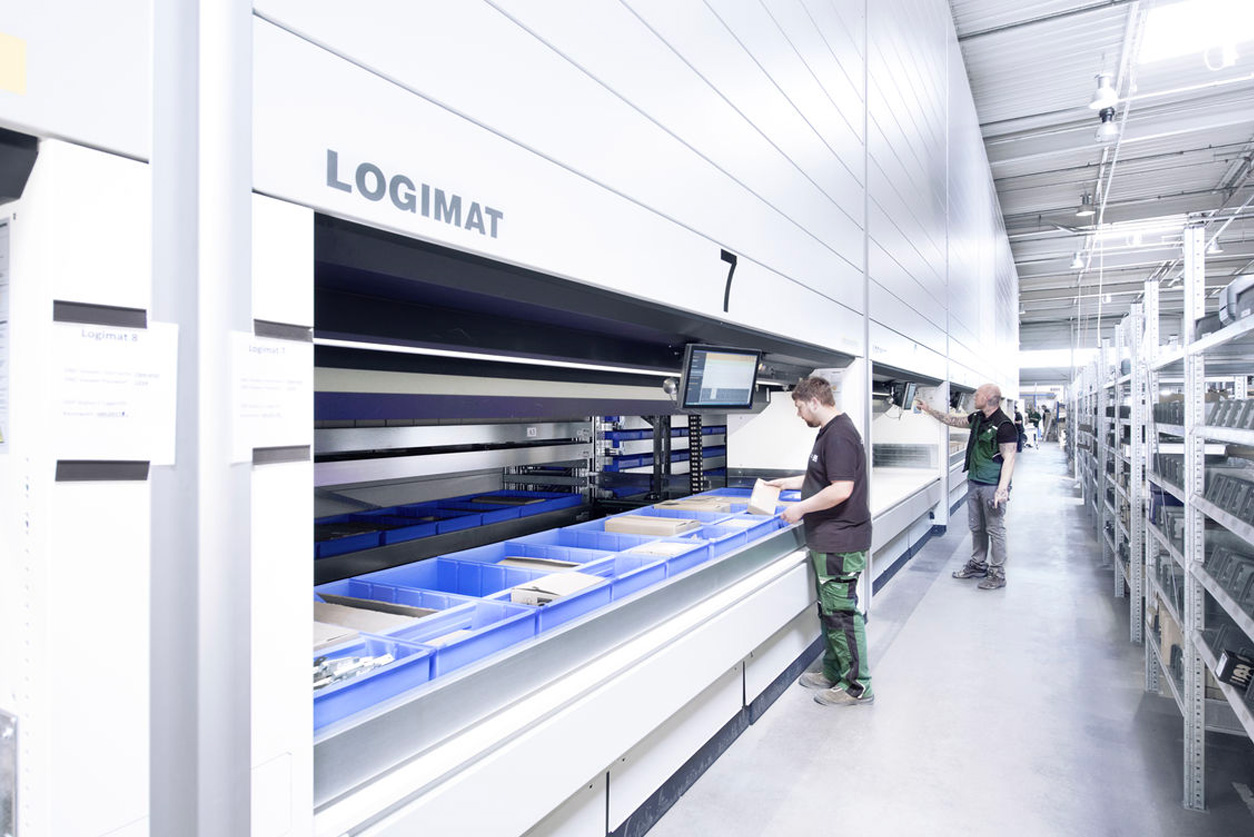 Automated Vertical Storage Systems
Experts in the material handling and DC warehouse capacity field suggest you should aim for somewhere between 25 and 35 percent of your warehouse space for storage. That sounds fairly low when your business is booming due to the rapid growth in e-commerce. What if you could raise that number – significantly? Like closer to 85 to 90 percent? Today's innovations offer exactly these possibilities. Let's look at some of the more inventive ways this can be accomplished.
Automated Storage and Retrieval Systems (ASRS)
The ASRS systems have been evolving along with the material handling and DC warehouse needs for new, faster and more accurate picking solutions. ASRS equipment can be designed and built in a vast variety of combinations, offering answers to challenges across applications, and especially in the new e-commerce arena.
You can find an ASRS system that will offer you both horizontal and vertical solutions in your warehouse. Here are a couple of systems that speak directly to going up.
Vertical Lift and Buffer Modules
A vertical lift module uses trays to store items, while a vertical buffer uses totes. With an elevator apparatus in the middle, the system can retrieve trays from both the front and the rear of the unit. With the capability to automatically sense the height of the items on each tray, the equipment stores that tray in the place that makes the most sense for maximum storage capability.
When an operator calls for an item (picks), the machine finds the item (with pretty close to 100 percent accuracy) and delivers it to the operator. No more wasted time walking around checking SKU numbers. Because these units are available in a variety of heights and widths, companies can choose the size that best meets their application. Productivity can be maximized when an operator is picking one item while a VLM is finding another. The operator can specify a variety of "picks" to be delivered almost simultaneously – eliminating the need to keep returning for different orders. The VLM can handle more than 2,000 lbs and can be equipped to handle more.
You'll find huge advantages to VLM in a variety of applications, including:
E-commerce distribution
Parts – both for shipping and in-house maintenance
Replenishing as items are picked
Refrigeration
Much More
VLM – and VBM – offer not only rapid picking and replenishment, these options cut down on personnel and improve safety.
Vertical Carousel Module
The carousel is nothing new. The Ferris wheel is nothing new. Combining the two to make a vertical storage system has been done before, too, but you might want to take a look at the equipment available today. The vertical carousel system can give you up to 75 percent more storage space in your warehouse. This equipment lends itself to answering your unique specifications to meet your application challenges. All of the rotating shelves can be fitted with custom shelves, drawers, partitions and more to store items your employees need access to during their shift.
Using available technology, the vertical carousel can automatically adjust itself to fit your storage items with the minimum possible footprint.
Upgrade to Automatic Vertical Storage
For several years now, the material handling and DC warehouse industry has been trying to figure out how to increase its storage space without purchasing new property or building onto existing warehouses. There are plenty of options available for taking advantage of the space overhead – and the industry has welcomed new and innovative ways to go up instead of out. Now is the time to look at how automation and integration can be employed to optimize the space you have and, at the same time, increase productivity and efficiency in a meaningful way – even as worker shortages make the news. With these vertical models, your existing employees will be able to take on more work, faster and more safely than ever before.
Although these models are more expensive than the traditional pallet racking storage systems, it is calculated that they will provide ROI in about 18 months due to improved efficiency and productivity. With the ability to secure your items in these systems, you'll cut down on theft and loss, as well. Because there are less numbers of people handling materials, safety gets improved, too.
We're all interested in working smarter instead of harder and in learning new ways to tackle our challenges. With today's constant innovations in material handling and DC warehouse powered equipment and automated systems, maximizing your operating potential is easier than it's ever been.
At 54 Intralogistics, we've got the expertise to break down your operations into manageable bites so you can move ahead of the competition. Contact us for a free consultation when you are ready to get your MaxOP.