How To Improve The Warehouse Receiving Process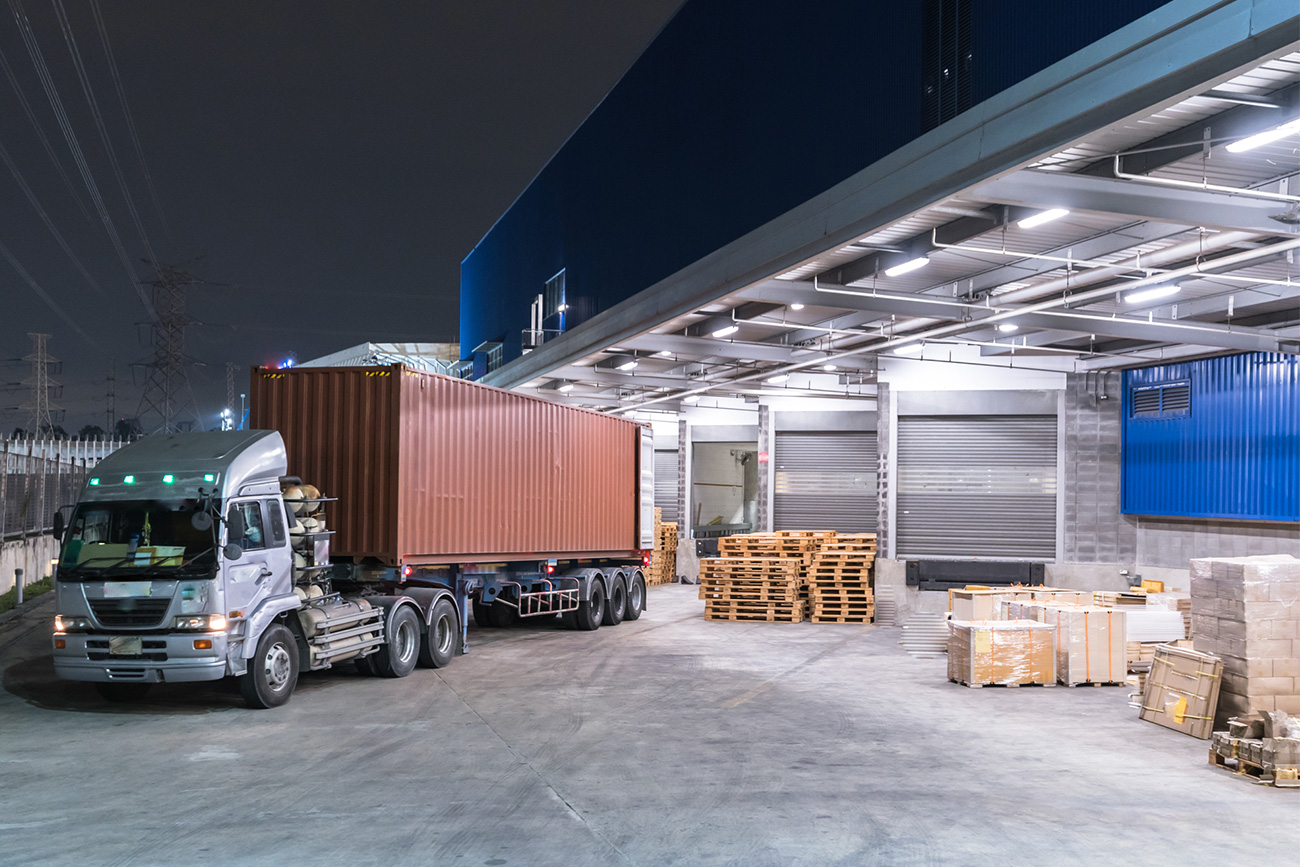 It's the first step in your material handling and distribution center warehouse operations – and it's critical to get it right. We are talking about receiving, of course. It's like the old saying: You only get one chance to make a good first impression. If there is a hangup, faulty guidelines or bad practices involving what happens when the freight arrives at the dock, you'll be left scrambling to make it right somewhere down the line.
And you may not even realize that what's causing the warehouse issues you are dealing with gets its start at your receiving dock. Putting strict guidelines in place and making use of some of today's warehouse technology can go a long way in smoothing out the problems at your back door.
The Pre-Flight Checklist
There is a step before your goods actually arrive at your door that can impact how smoothly the process flows – and that step is the ordering of product. Your relationships with vendors and suppliers will come into play here. If you have a good relationship with your shippers, you'll be able to instigate some guidelines and wishes concerning how your order arrives at the dock. Maybe there's some quid pro quid to be had here. You'd like your shipments to arrive when there are people in the warehouse to receive them, so stipulating a best time to arrive may be compatible with following their guidelines for best time to order.
You'd also like to know what's coming before it gets there, so ask for an emailed bill of lading when the shipment leaves their facility. This will help you start that first receiving step with the correct number of workers, the correct equipment for the job and a plan for where the goods will go once they arrive. Your workers are most likely the largest piece of the financial warehouse drain, so being able to preplan how many you need is priceless.
Of course, things happen. If their truck or rail car ran into issues along the way, there might be a delay – and the last thing you want is a bunch of employees standing around twiddling their thumbs. Having a good relationship might result in a courtesy call if something does come up to delay your shipment.
It's not out of the realm of possibility to require your suppliers to correctly label and position pallets so nobody is searching for the pallet information, such as how much it weighs and what exactly it contains. Having this valuable information before the work of stocking starts is invaluable for pre-planning.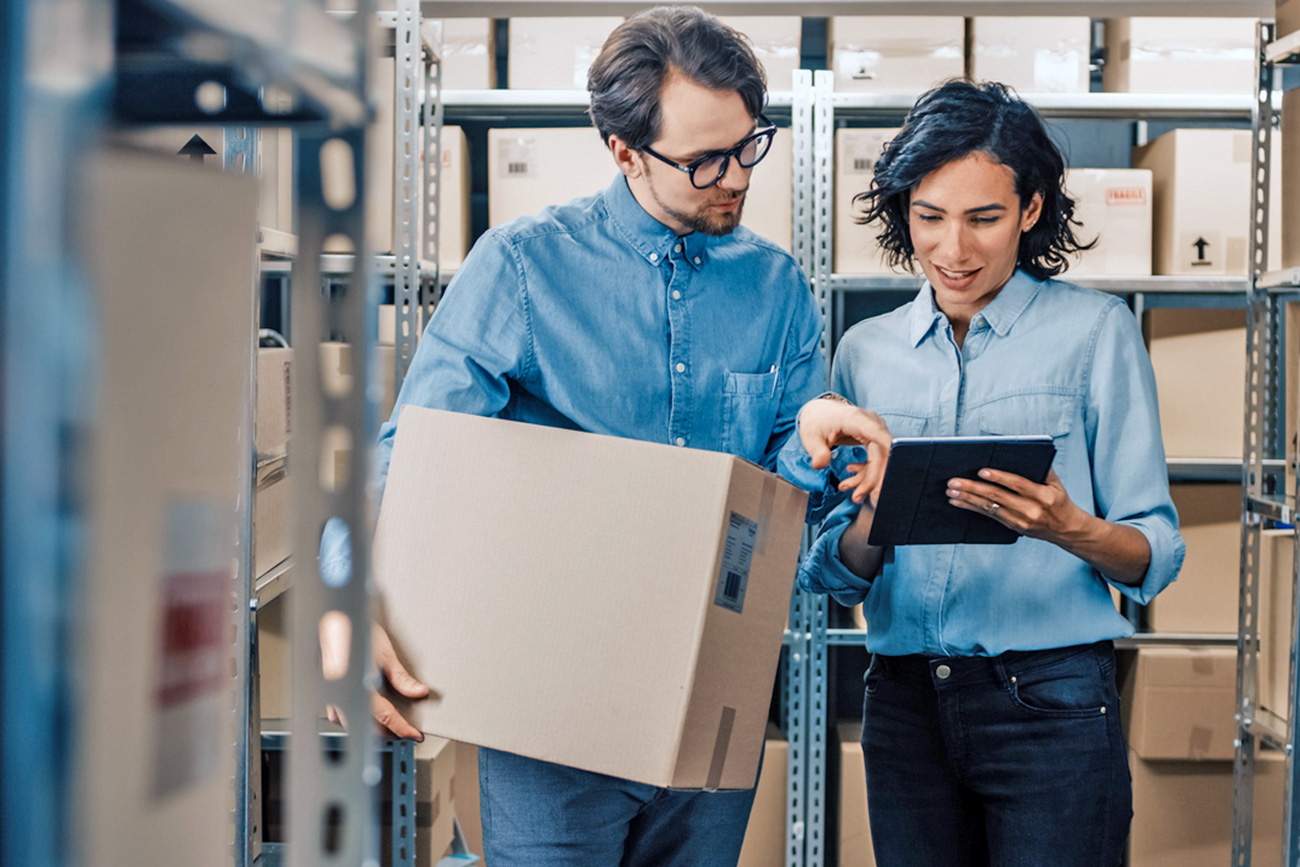 The Inspection Connection
Once the goods arrive, you need to have a trained employee in place who can play the role of inspection clerk. It's the role of this employee to inspect the load carefully, noting any apparent damage incurred either during shipping or before it left the supplier.
Along with inspecting, this person should be able to compare the expected shipment with the actual shipment. Count everything. Obviously, you cannot keep the driver for an undetermined amount of time, but before anything is moved from the dock, there should be a complete inventory. Your employees should open, inspect and count every box to compare against your invoice. During this step, damaged items or items you didn't order should be placed in a predetermined spot to be returned the next time the driver is at your warehouse.
If there are damaged or missing goods, this is the point where you will need to order replacement parts so you aren't left for too long without the goods you need to satisfy your e-commerce customers. Some experts recommend ordering slightly more than you need for just this reason. Today's customers aren't going to wait around – they'll simply order what they need from someone else.
As your employees are checking and counting, your clerk should be labeling or recording each piece in accordance with your warehouse inventory system. If you have graduated to a warehouse management system (WMS), your clerk will input those numbers into the WMS so that everyone in various departments who needs to know is aware that this particular product is now in house and is stored in this place.
A WMS is one of the current technologies you should have in place. With the proper WMS, you will be able to not only automate the tracking and documenting process, you'll also have an "intelligent" system that can scrutinize the data it receives and spit out invaluable analytics that will optimize your operation, as well as cutting into the time your employees spend re-ordering as stock depletes. With a solid WMS system, you'll find you and your employees are spending less time on inventory, stocking, picking and the all-important throughput, while drastically cutting down on human error.
Landing in Smooth Operations
We've talked about some of the challenges material handling and DC warehouses might face on a daily basis with the receiving function, including backed up trucks waiting to unload because your scheduling of workers is off, possible inaccurate inventory and counting, stocking potentially damaged product and running out of product. We've talked about some of the solutions you may employ to head these issues off at the pass, including cultivating a good relationship with your suppliers and shippers and implementing some of today's technology in the form of a WMS to cut down on human error and waste.
Many material handling and DC warehouse companies are still scrambling to adjust to the e-commerce boom. We all knew e-commerce was growing and we thought we had time to get our ducks in a row and gradually amp up our processes to meet the demand.
Then we got hit with a pandemic. It changed everything overnight. We didn't get that time to slowly grow our warehouse processes. Those who are winning at the e-commerce game are instigating today's technology to maximize operations and increase efficiency and production. If you haven't invited warehouse experts to scrutinize your current playbook and suggest ways to integrate innovation, then chances are you may be falling short.
At 54 Intralogistics, we focus on developing your MaxOP – the maximum operating potential of your warehouse. We do this by analyzing your strongpoints and your weak links to come up with a design to give you the biggest bang for your buck in warehouse optimization. We'll be there to teach you how to seamlessly integrate new software and technology with engineering, storage solutions and automation.
Contact us today for a free consultation. You have nothing to lose and everything to gain by reaching out and finding your MaxOP.