2023 Material Handling Industry Trends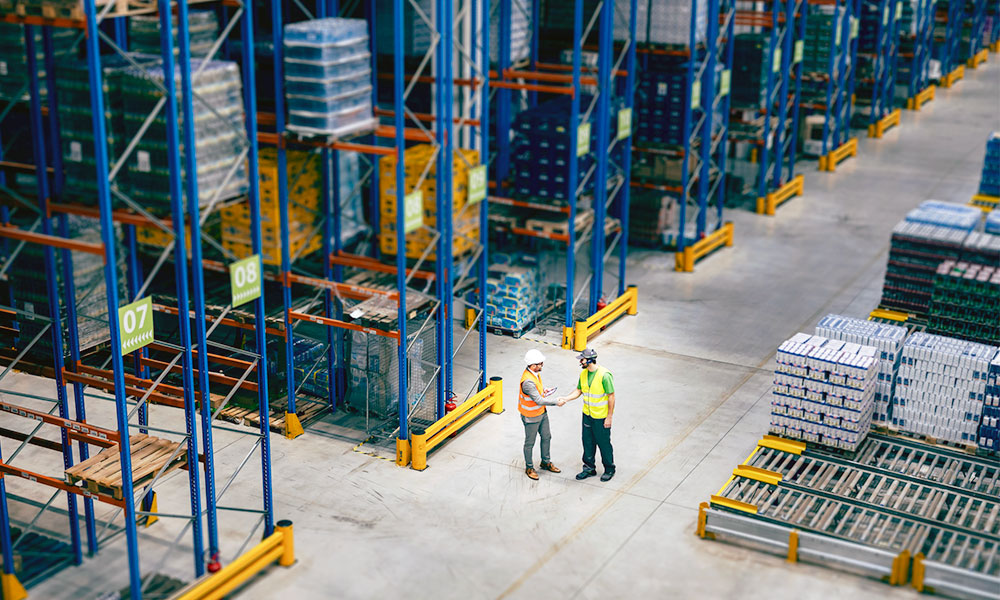 Part of the challenge of running a successful business is the ability to "predict" the trends that are coming down the road. Why is this important? If we can accurately understand the curves that our industry will take – and our customers' likes and dislikes – we can shape our company to be responsive and able to pivot when necessary.
For some of us, the e-commerce trend was written on the wall. Many of us had no problem foretelling what a huge piece of the material handling pie this way of shopping and buying was going to become. However, the pandemic probably took most of by surprise – and the resulting kick into high gear for e-commerce.
If you were one of the fortunate ones who had already begun taking steps to answer the e-commerce trend, then you can count yourself in the company of those who are able to accurately forecast industry trends. Most of us knew it was coming – but were we prepared for how fast it came? Probably not.
Now, as we get into 2023, many things will come into play to influence how we do business this year – and into the future. Let's take a look at some of the predicted 2023 material handling industry trends.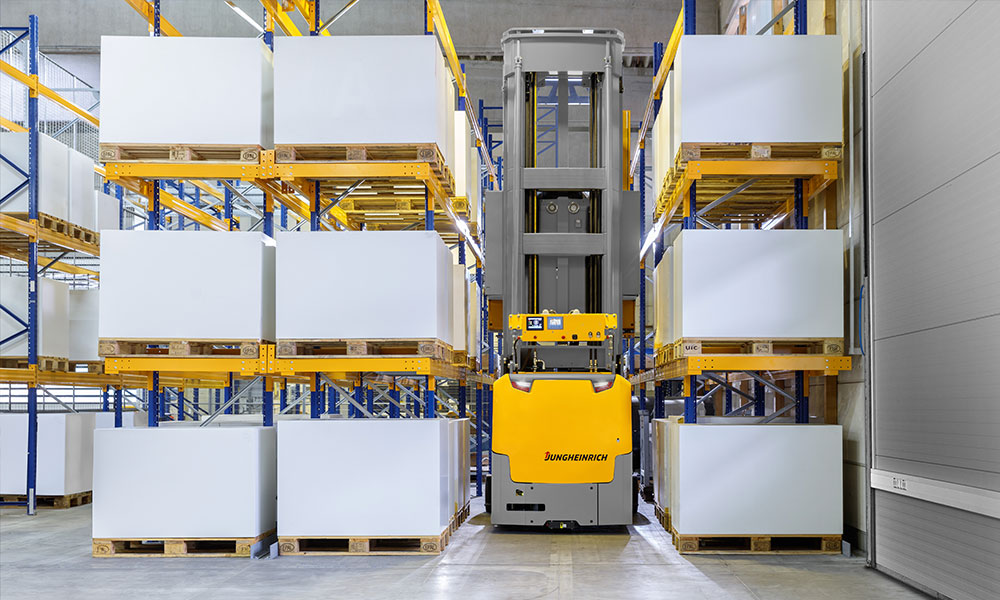 Factors and Trends That Influence Our Industry in 2023
As our customers are affected, so are we – and that's why it's important to keep an eye on the things that influence our customers' ability to do business, while at the same time understanding how we need to respond.
Inflation
Inflation continues to be a major factor impacting everyone. Inflation puts enormous pressure on many spots along the consumer to business line. It hurts our consumers and it hurts us. Not only do we see the potential for less business as inflation (and a possible correcting recession) continue, we also feel the hurt in our own supply chain and ability to purchase what we need to do business.
Trend: You may not be able to do much for your customers' pain, but you can alleviate your own. Find places where you can economize, such as allowing workers who can work from home to do so, even if it's just one to two days a week. You may be surprised at how much you save in utility costs. Consider sourcing some supplies from a cheaper vendor. Cutting your own costs will help you survive this – and what's coming.
E-Commerce
With the above said, e-commerce is still trending strongly. Even with inflation and other issues, people are still shopping online and this trend will only continue to grow. As an industry, we need to continue shaping our material handling and distribution center warehouses to handle this continued growth.
Trend: As a company, continue learning and adapting to customer demands. You should be able to pivot fairly quickly and your ordering – and returns – process should be smooth and getting smoother by now. If you want to beat the competition this year, your customer service must be flawless.
Workplace Shortages
Yes, just like last year and the year before and the year before. We continue to see a shortage of skilled, qualified workers in the material handling and DC warehouse industry. Although it's still a hurdle in 2023 – and probably will be for the foreseeable future – the impact has been mitigated by innovations, such as automation and robotics.
Trend: As we struggle to fill open spots with qualified employees, the trend for you is to offer salaries and compensation packages that emphasize offering a career – not just a job – to potential hires. At this point, you are competing with your peers not just for business but for workers, so your employment package needs to be the most attractive.
Continued Innovation
Many of you have begun implementing new technology already. For those who are lagging behind, if you don't make the shift soon, you'll find yourselves outgunned at every point in the game.
Warehouse Management: A good warehouse management system is integral. You should already have one in place, if for no other reason that inventory. A WMS that takes care of your inventory is not expensive in the scheme of things. WMS is at the top of the list because it's vital to helping you control so many diverse factors, including your automation, robotics, fleet, transportation, employees and so much more.
Automation: Automation can be as simple as installing conveyor belts to move products across your warehouse rather than depending on human bodies and expensive equipment. It can be as elaborate as redesigning your warehouse to incorporate the use of technology that almost eliminates the need for human intervention from stocking to picking to shipping.
Robotics: Hand-in-hand with automation, robotics move products around your warehouse without the use of humans. Every year, robots become more capable of "learning" and intelligent reasoning.
Trend: If you are not using today's material handling and DC warehouse innovations, you are losing productivity and efficiency. You may be increasing safety hazards. The trend for 2023 and beyond is making use and taking advantage of this new technology.
Logistic KPIs
Supply chain interrupters continue to plague the material handling and DC warehouse industry. We all hoped it would get back to normal – and to some extent it has – but the new reality is that these problems will continue to haunt us and we need to be responsive. Everything from inflation to global conflicts can affect our ability to ship and receive the items we need to do business.
Trend: You cannot predict exactly what might happen in the world to affect your supply chain, but you can be ready to pivot and make changes to your product offerings. Think about how you might vary your products because if shoppers cannot get exactly what they want (from you or anybody), they'll be looking for a replacement.
Cyber Security
It's an unfortunate part of all of the above innovations in our industry that we open the door to those who would harm us. Many of us lagged behind in integrating this new technology for this very reason. But, the hard truth is that you need to get comfortable with using and taking advantage of many of the things we've discussed: Automation, robotics, working from home, and more. Even with the increased risk of cyber attacks.
Trend: Your customers expect you to move as quickly and smoothly as your competitors. You cannot do this without incorporating new technology that opens the doors to cyber attacks. Going forward, one of your top priorities has to be maintaining a secure cyber atmosphere in everything you do. Protecting your customers' information (and your own) must take precedence. Constant vigilance is the new mantra.
Safety
It's not new and it's been at the forefront of our industry for many years. Worker safety is not a new trend for 2023. It's just the most important trend of every year.
Find Affordable Ways to Incorporate 2023 Trends into Your Warehouse
At 54 Intralogistics, what we do best is in our name: We help you use new and coming technology to optimize and manage everything that moves inside the walls of your warehouse or distribution center. Our goal is to help you find your MaxOP – the maximum operating potential of your warehouse. Our experts are stationed all across the U.S. Contact us today for a report on what we can do for you.