How Intralogistics Create MaxOPs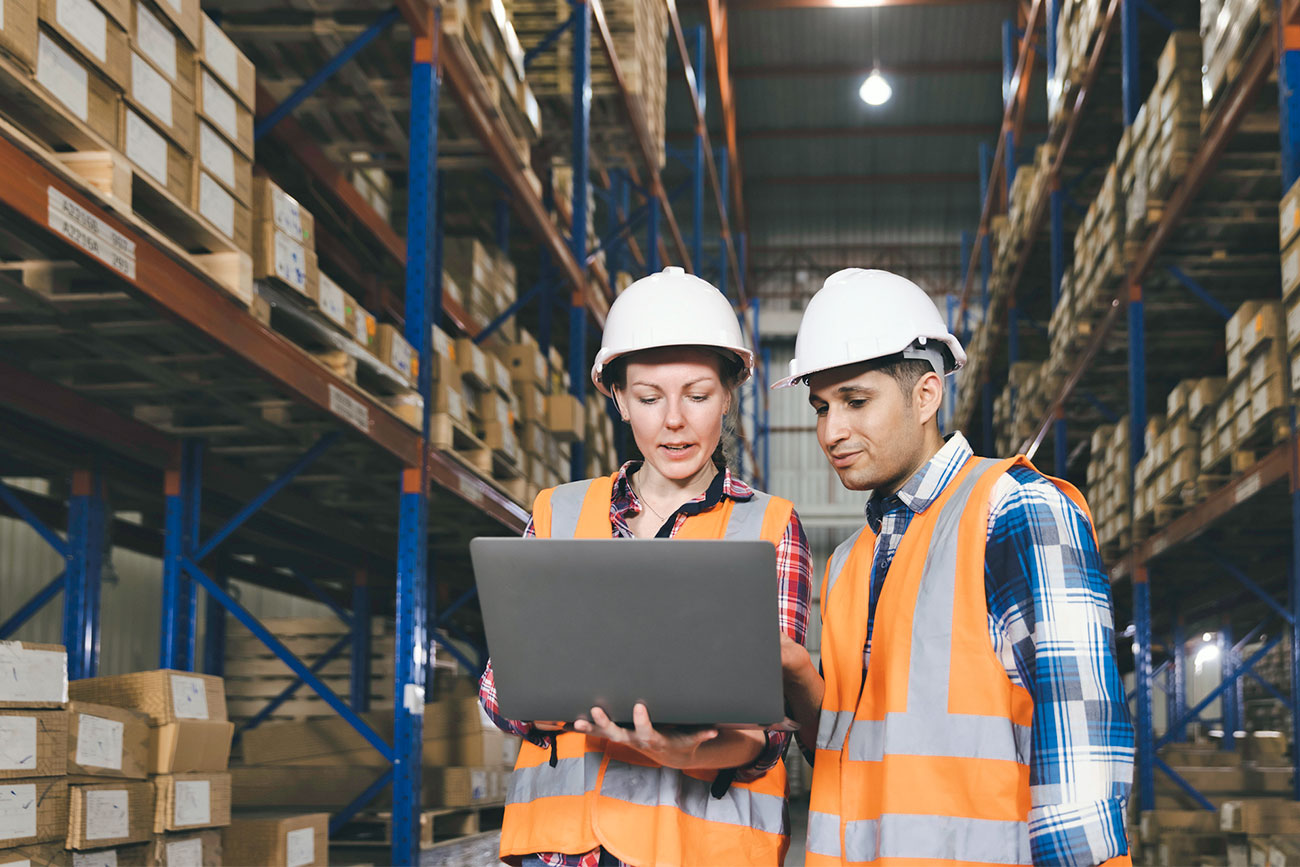 In the hustle and bustle of today's e-commerce world, material handling and distribution center warehouses must run like a well-oiled machine – with all parts integrating smoothly and efficiently to make through-put as fast and error-free as possible. Each and every part of the warehouse – from top to bottom and in between – must play a supporting role to the overall goal of beating the competition and staying on top. The smart decision makers are looking at the whole picture of warehouse optimization in order to assure that they are achieving maximum operations – or MaxOPs.
In this atmosphere, it doesn't work to buy pieces and parts as needed anymore. Each purchase must have an appropriate place in the comprehensive order of things. In other words, implementing the intralogistics (managing the logistical flow of goods and information through optimization, integration and automation) to accomplish your own unique MaxOP should be the overarching plan going forward.
But how does that work exactly? Let's assume you've already taken the first step and an expert has helped you map out a customized plan to take your unique material handling or DC warehouse to the next level by implementing the first stages of intralogistics. Maybe you are still on the fence about committing to a complete operations overhaul but as a result of your consultation, are just more mindful now about adding pieces to the overall picture. By taking smaller, more thoughtful steps now, you can systematically work to bring your e-commerce – or other application warehouse – to the goal of MaxOPs.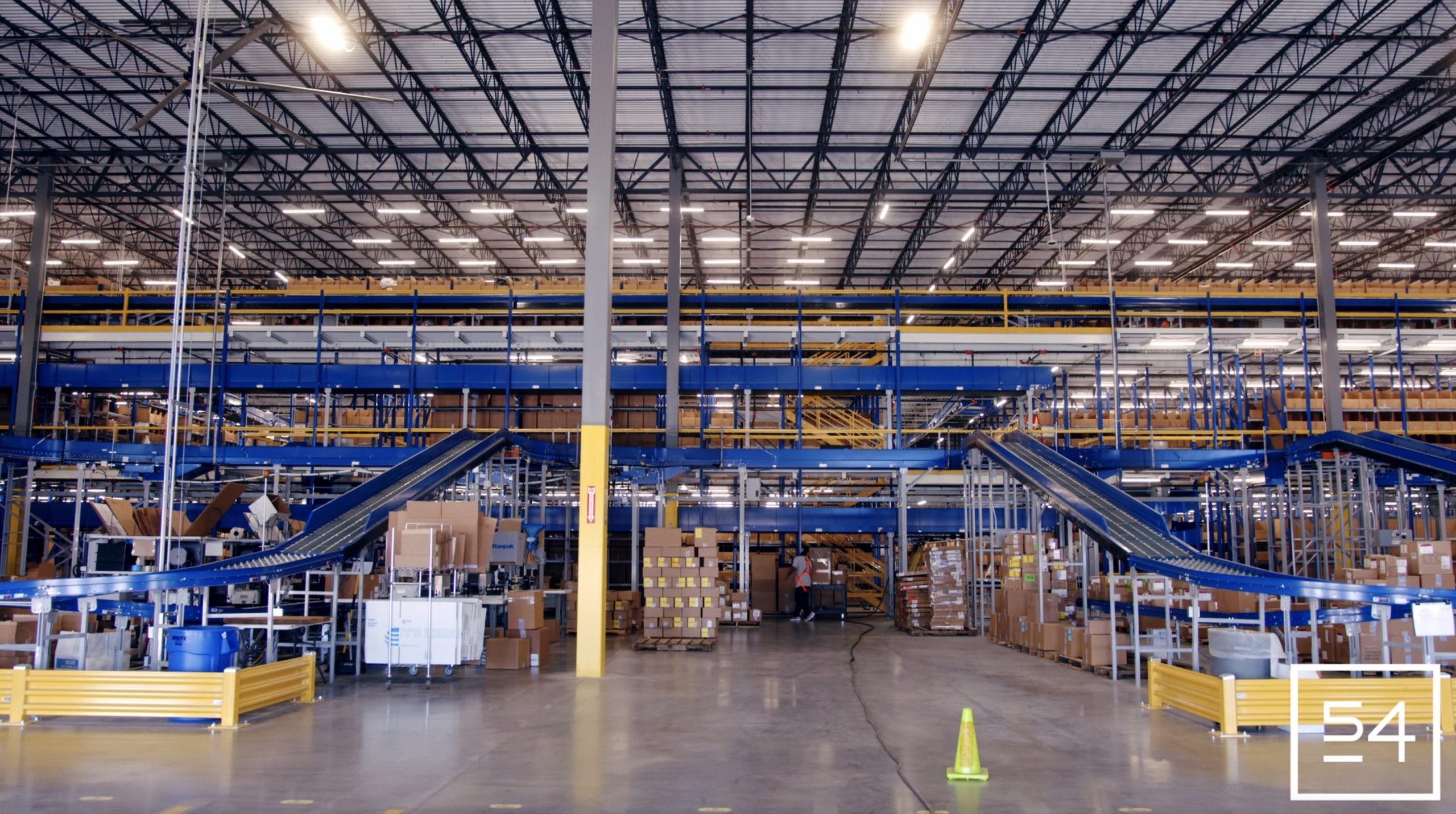 Strengths and Weaknesses in Material Handling and DC Warehouse Operations
Two of the most important features in any material handling or DC warehouse are the lift trucks and the storage. With so many options out there for both of these warehouse staples, how do you know which ones are the appropriate ones for your situation? Well, it has a lot to do with knowing exactly what your unique circumstances consist of and how to best play to your strengths and weaknesses. Here are a few questions to consider:
Do you have an appropriate amount of space for your operations or is space becoming a pain point?
Are your storage solutions answering the questions your product is asking? Are you FIFO, FILO or some other acronym that you don't know what it means?
Is your equipment smart enough to advance your operations to the next level or are you spending time (or downtime) trying to keep track of what forklift needs maintenance and what forklift is being properly utilized?
Is your warehouse organized? It sounds basic but when a warehouse is unorganized it can seriously impact your throughput speed, not to mention causing possible dangerous situations.
Are you open to exploring new trends and innovations in the material handling and DC warehouse space that can take you to the next level? If you are not, that should be a check mark in the weaknesses list.
Being open to at least looking at what's new in this space is a strong point. You don't need us to tell you the material handling and DC warehouse space has exploded with e-commerce trends in recent years. We all know this isn't going to slow down anytime soon. The companies that are staying on top and providing satisfaction from order to delivery will be the ones that are still in business years from now. With so many ways to speed up throughput, boost efficiency and productivity, increase safety, and answer challenges, taking the steps to at least look at how technology can help you grow is recommended.
Let's take a brief look at what intralogistics in today's material handling and DC warehouse arena look like.
Taking Advantage of Expert Advice
Baseball power hitter Hack Wilson said: In life you need many more things besides talent. Things like good advice and common sense.
Taking advantage of expert advice has always been the earmark of a smart business person. Not being afraid to reach out and solicit the advice of a professional gives you a leg up on the competition who refuses to seek help. In our material handling world, finding the right consultant comes down to trusting people you've been dealing with for years and recommendations. You want to at least hear what someone with their finger on the pulse of new technology can tell you.
There are many terms and products you've been hearing about and maybe questioning in regards to your own operations. Finding a knowledgeable person who can explain the ins and outs of these material handling and DC warehouse technologies should be a boon to any business.
Smart Warehouse Solutions
Your warehouse should be organized in order to run efficiently and productively. Taking care of your goods while maximizing throughput should be your end goal. To reach that, you need to understand and make use of the best products on the market. You don't have to spend a fortune to have an organized warehouse that makes sense. You just need to have a good view of the overall operations and how best to utilize warehouse products such as pallet racking and other solutions.
The Right Equipment for the Job
As we mentioned, if you are trying to move your operations into a space we call MaxOPs – or maximum operating potential – having the right equipment in place to answer your specific challenges is integral to your success. It didn't matter so much before when our operations weren't as combined as they have to be now – if a forklift came to the end of its life, we simply made a visit to our preferred material handling dealer and bought or rented a new or used forklift that had the capabilities we needed. Now, it behooves us to think more broadly about how that piece will fit into the overreaching picture of our entire warehouse operations.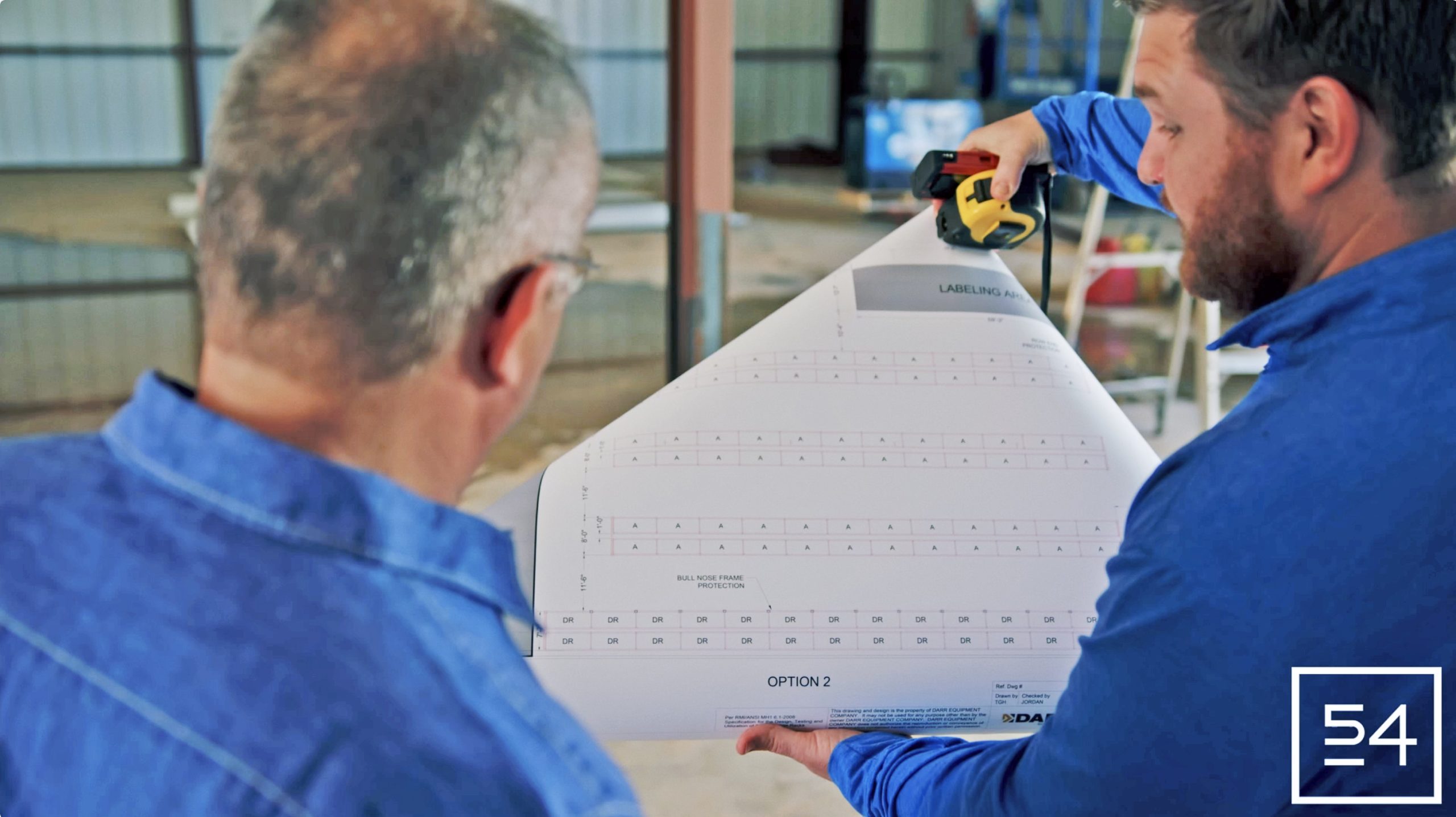 Taking the Next Steps
At 54 Intralogistics, we've got your warehouse MaxOP in our name. It all comes down to instigating and capitalizing on what the material handling and DC warehouse solutions industry has to offer for your specific application – utilizing intralogistics. Reach out today for a free consultation from one of our warehouse experts and start taking the next steps to increased productivity and efficiency.